It's enough to get your back up: Eight dual-bay SOHO NAS boxes
Desirable data doublers for home or office
---
Seagate STCT200

Seagate might not be the first name that springs to mind when thinking about NAS units, but it has a range of 2, 4 and 6-bay units for home and business use. The STCT200 is a diskless model that sits at the bottom end of the range and is powered by an ARM 1.2GHz processor, backed by 512MB of DDR3 RAM.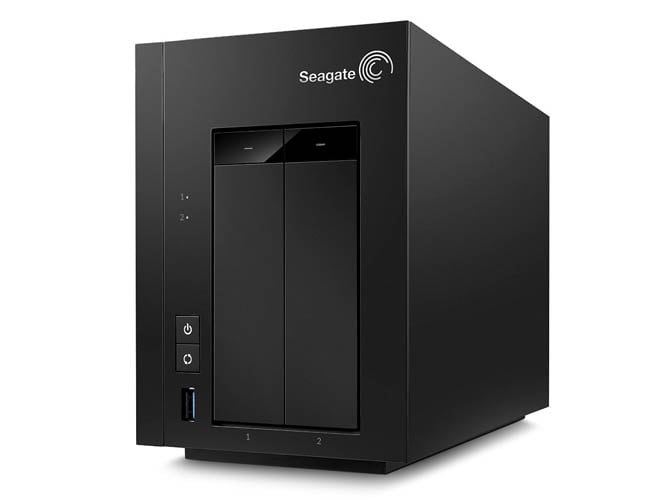 There's not much going on with the styling of the STCT200, as it's just a square, black box with single USB3.0 ports at the front and rear. The two tool-free drive bays are a bit on the flimsy side, with just tiny plastic pegs to hold the drives in. If you want the drives to have a more secure fix, then it's possible to add a couple of screws by using two of the mounting holes for 2.5in drives.

The Seagate OS4 UI has a clean, minimalist look and at first glance it looks almost too simple, as the Home page has just five icons: Device Manager, File Browser, Download Manager, Backup Manager and App Manager. Clicking on any of these icons will bring up a much more detailed but still easy-to-navigate series of tabbed pages. And in case you get lost, the left-hand side of the page is a navigation menu of all the major sections.
The STCT200 lacks a little in the grunt department as it struggles in most of the benchmarks, but for basic home use it's adequate enough, although it won't do anything in a hurry. Even so, if you are on a tight budget and just want a basic, easy-to-use NAS, then the Seagate STCT200 is one to look at.
Synology DiskStation 214

Synology's DiskStation 214 has been around for a fair old while, but the fact that it's still readily available proves that Synology must have got it something right with it. It may not be the newest drive in this round-up, but powered by a dual-core 1.06GHz Marvell Armada XP MV78230 chip and 512MB of DDR3 RAM, there's no lack of performance compared to some of the newer NAS boxes featured – with the exception of its 4K performance, which isn't particularly strong.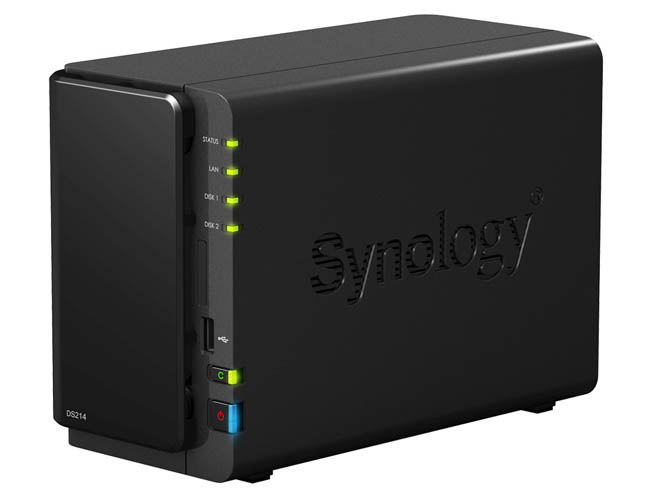 Although the front USB port is USB2.0, there are a couple of USB3.0 ports around the back. Just under the front port is a copy button, which copies data straight to the NAS from a USB device that is plugged into the front port. The two drive bays are tool-free (although 2.5in drives are fixed with screws) and are also hot swappable.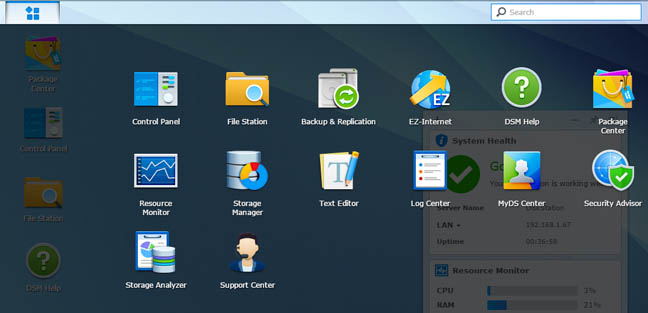 Getting the DiskStation 214 set up is really easy, using the DiskStation Manager (v5.2) which is very user-friendly, easy to navigate and packed full of features. While it may be getting a bit long in the tooth, the DS214 can still hold its own with some of the latest opposition.