It's enough to get your back up: Eight dual-bay SOHO NAS boxes
Desirable data doublers for home or office
---
Thecus N2560

The N2560 is another NAS unit to come with 2GB of DDR3 RAM installed, but as with others in this group, the memory is not upgradable as it's soldered on to the motherboard. Running the show is an Intel Atom CE5335 processor, clocked at 1.6GHz.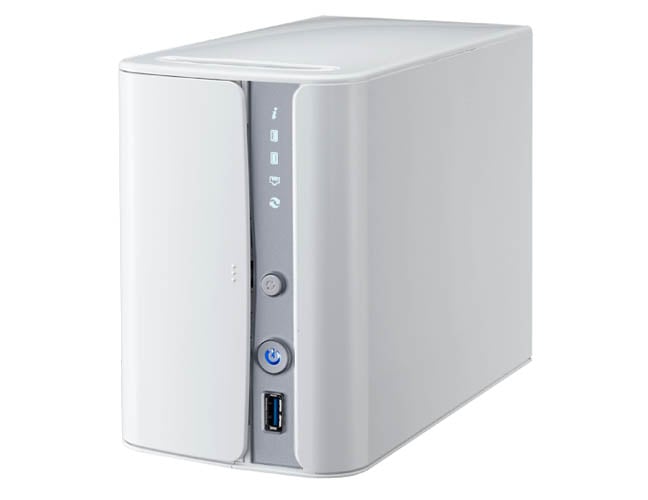 With HDMI and SPDIF ports on the back panel, the N2560 is equipped for multimedia use via the XBMC open-source media player. Unfortunately, it didn't fare very well in any of the media tests with the Intel NASPT benchmark, although it has pretty strong Write performance in both the Sequential and 4K Crystal Disk Mark tests.
Loading drives is a doddle: just clip on a pair of the provided plastic clips to the sides of the drives and off you go. Unfortunately, if you want to use 2.5in drives then the N2560 isn't the NAS for you, as there are no fixings supplied to accommodate them.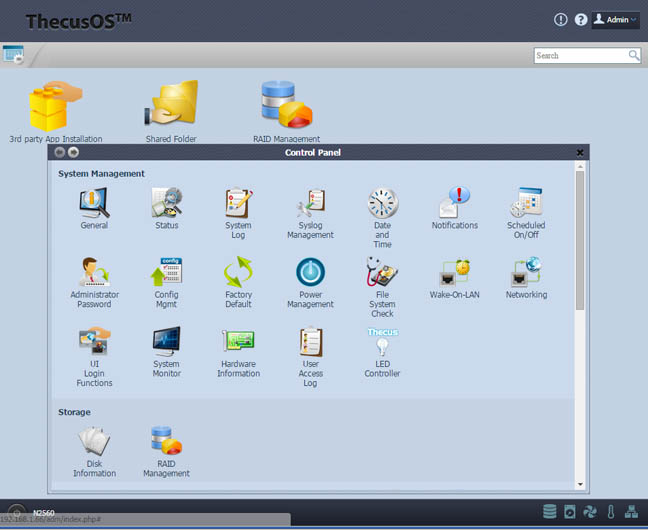 Setting up the N2560 with the Thecus Intelligent NAS software is pretty straightforward and it can be used to control the basics of the NAS without resorting to the main Thecus OS. Although it has AV interfacing, this model is also showing its age, with performance that doesn't match its price up against cheaper and better-featured units in this round-up.
WD My Cloud Business DL2100

The DL2100 is one of the latest NAS boxes released by WD, along with the four-bay DL4100. It sits among a new series of My Cloud devices aimed more towards the small office than the home. On the front bezel is a single USB3.0 port, with another round the back alongside a pair of Ethernet ports and two power ports for a redundant power supply, although only one is supplied in the box.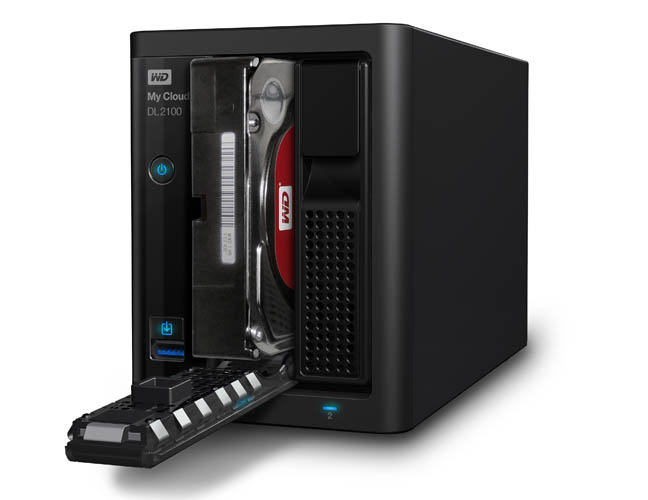 Now it may be just our review model, but the first thing you notice about the DL2100 is how noisy it is. On pressing the power button, the cooling fan makes its presence felt and then some. Although this blast doesn't last for very long at start up, the unit isn't exactly quiet during operation and it did seem by far the nosiest NAS in this group. To be charitable, though, it could be that the review box's fan profile was a bit out of whack.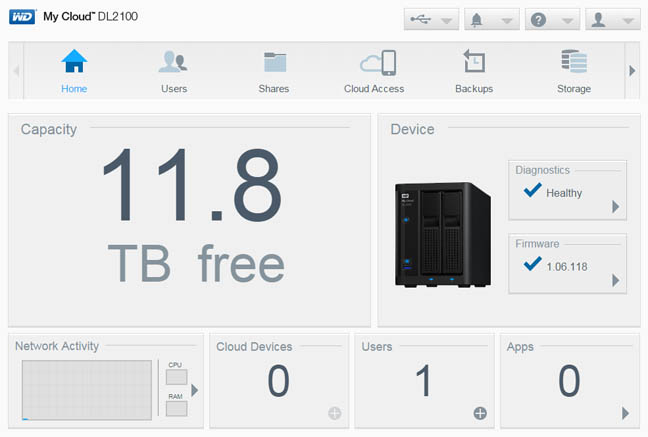 Powered by an Intel Atom C2350 1.7GHz processor backed by 1GB DDR3 RAM (upgradable to 5GB) the DL2100 posts some strong Sequential and 4K Read scores, but Write performance – particularly Sequential Writes – isn't its strong point. It fits the bill as a proper office NAS, with dual networking and redundant power support, but it's not cheap. (Extensive comparisons follow) ®