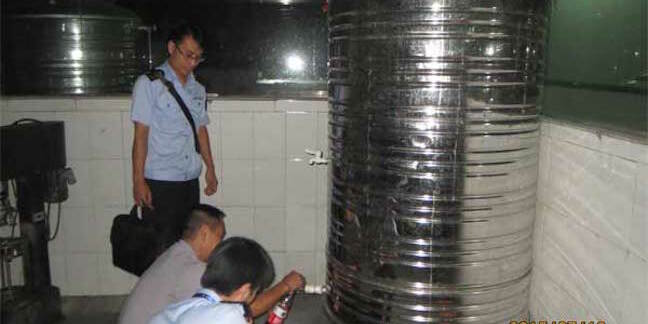 China's Liuzhou Food and Drug Administration has warned that distilleries in Liunan District are producing booze contaminated with chemicals used in the production of erectile dysfunction treatment Viagra.
The Administration reported that products named "Kung Fu wine pot of gold" and "Liu Pa god health wine" were found to contain sildenafil, the name of the compound sold as Viagra.
The beverages aren't actually wine, but are known as "baijiu", a sprit made with rice and sold in varying strengths, which is immensely popular throughout China.
While adding a little Viagra to booze may sound like an amusing antidote to The Bard's timeless observation that drink "provokes the desire, but it takes away the performance", (Macbeth, Act 2, Scene 3), China takes food contamination seriously. This follows incidents in 2008 in which tainted infant formula kill several children.
While a tragedy in its own right, that incident was also seen as harmful to China's export prospects. Food quality has been high on government agendas ever since, making this new incident very serious indeed in China. ®
Sponsored: Webcast: Ransomware has gone nuclear