The biggest event on Sydney's cycling calendar is the annual "Gong Ride", a 90km trip from Sydney to Wollongong.
And this year, The Register wants you to join Australian editor Simon Sharwood on the ride, to help raise funds for MS Australia.
We're putting our lycra where our mouth is: Vulture South convinced the operators of Reg tat bazaar Cash 'n' Carrion to create a "Vulture Velo" cycling jersey, the design for which you can see above (or here for mobile users, or below. You'll be able to buy 'em or, if you sign up to our Gongride team and become a top fund-raiser, we'll give you one. We're thinking you need to raise at least AU$250 to score one. The Reg will help your efforts along.
The background: Mutiple Sclerosis is a very nasty disease, it takes people young, eats away at them and kills them. There's no cure and few effective therapies. Research funds raised on the Gong Ride can help.
The ride is billed as 90kms, is actually about 82kms, takes place on public roads except for the best bits in the Royal National Park. If you've a $200 bike from a discount department store and haven't ridden in ages, you can do this. Occasional riders have plenty of time to prepare. If you're a road regular, it's not a taxing day out.
To register for the ride visit the Gong Ride site. Once you do so, choose the team named Vulture Velo and you're in.
Next step, start fundraising. You can do that as an individual or as a team. The Vulture Velo donation page explains everything you need to know. Suffice to say Vulture South will be pimping hard.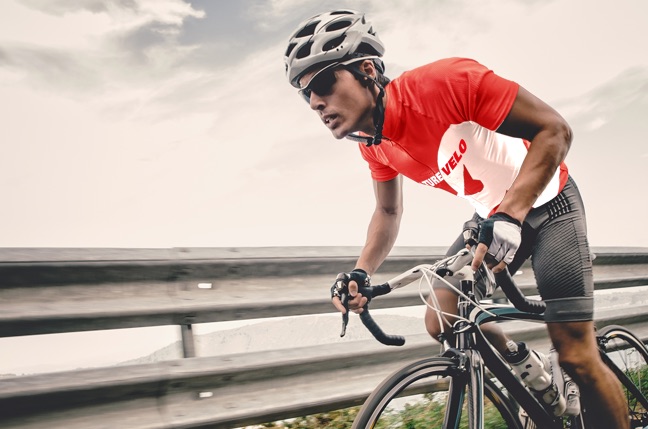 You, too, could look stylish and slim in a Vulture Velo cycling jersey, if you raise at least $250 for MS Australia.
So there you have it. If you want to ride, saddle up. If you like the idea of vultures in lycra, or just want us to ride away fast so there's no chance you'll catch a glimpse, donate! ®
Bootnote: If you enter, you pay your own way and anything bad that happens in the event, or in training, is your problem not ours. The Gong Ride's legalese explains all that and we swear by it.