This article is more than 1 year old
It's happened, folks: An actual exhibition about cats and the internet
And it opens today in New York
It's been a persistent joke for a while: that the internet is nothing but cat videos and porn.
Well, it was bound to happen sooner or later but now we have a serious exhibition about cats online. "How Cats Took Over the Internet" opens today at the Museum of the Moving Image in New York and runs through to the end of January 2016.
According to the blurb, the exhibition "tells the history of cats online, examining phenomena like Caturday, lolcats, cat videos, celebrity cats, and more to unearth why images and videos of the feline kind have transfixed a generation of web users."
And of course, it then babbles on in museum-speak that reminds you of that unbearable friend-of-a-friend who wears cardigans and thinks so highly of himself: "Touching on concepts like anthropomorphism, the aesthetics of cuteness, the Bored at Work Network, and the rise of user-generated content, this exhibit takes a critical look at a deceptively frivolous phenomenon."
There is no doubt that the internet has been boon time for cats. But the question is: so what? Are we likely to learn anything from it? And why would traveling to Queens to be subjected to the whole range of feline nonsense at once be of any more value that simply typing "cat video" into Google in the comfort of your own home?
And before you start, no we are not going to insert "classic" cat vids into this post.
How the hell did that get in there?!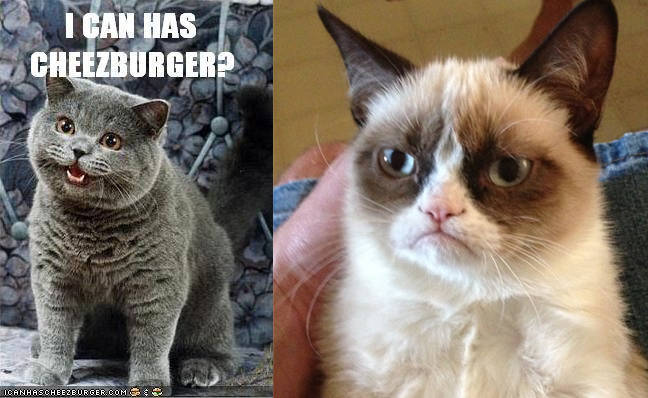 Aargh, get these damn things...
...off my article...
Wtf is "catbreading" btw?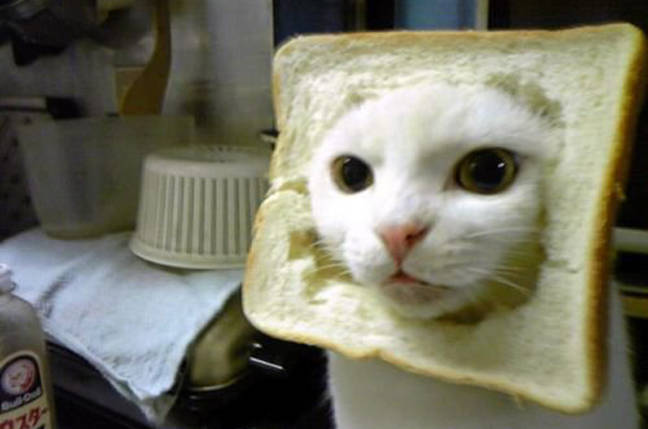 Wish I'd never asked. Did you know there is an actual awards ceremony now for cat videos, called The Friskies? There's more than one?! God help us all. ®