X-wings, pirates and a generic Lara: Gamescom 2015
Fun-packed thrills for couch potatoes ... or something like that
Getting Creative with Halo Wars
It might have been unveiled in the laziest of ways – the non-gameplay render – but the reappearance of Halo Wars is a welcome one. Having famously disbanded Ensemble Studios (the original's developer) at almost the same instant that the game hit the shelves, Microsoft has handed the keys to Creative Assembly, of Total War fame.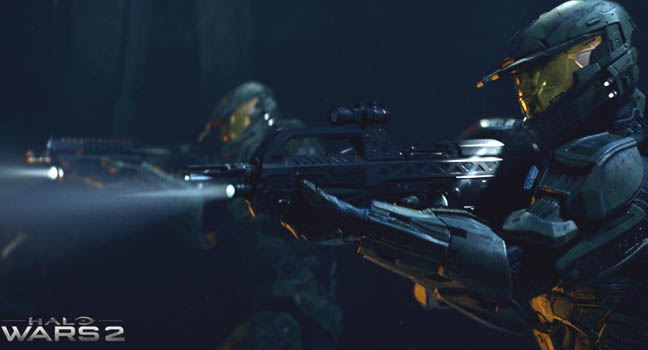 Back for another round: Halo Wars
It's a potential master stroke from the purveyors of the Master Chief, though quite how directing Total War's patented large-scale warfare will work on a control pad remains to be seen.
Did someone at EA accidentally hit repeat?
EA just doesn't seem to get press conferences, if its last two are anything to go by. At E3, the publisher focussed entirely too much on the games that no-one wanted to see – Plants vs Zombies: Garden Warfare, Star Wars: The Old Republic, Sims 4 and Need For Speed – and sure enough it was at it again here.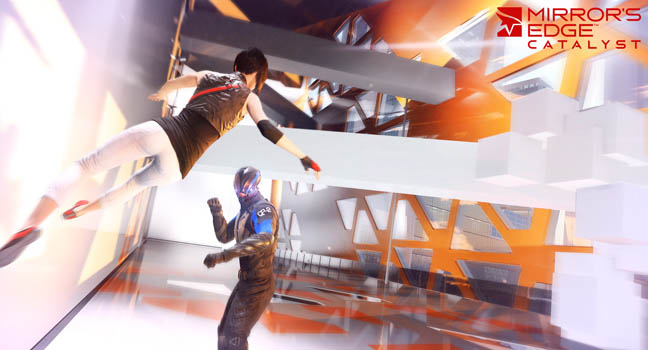 Mirror's Edge Catalyst
Worse, the Gamescom show was very close to a verbatim repeat of what was said in Los Angeles, with only new gameplay videos of Mirror's Edge Catalyst and Star Wars: Battlefront proving in the least bit interesting. Speaking of which...
A long time ago in a galaxy far, far away…
Just when you wish you'd never started watching EA's press briefing, it unleashes yet more stunning Star Wars: Battlefront footage on us. We now know that we'll get to tear around our favourite make-believe planets in Fighter Squadron mode, a cockpit jockeying match-up where players are constantly zipping about in X-Wings, TIE Fighters and the like.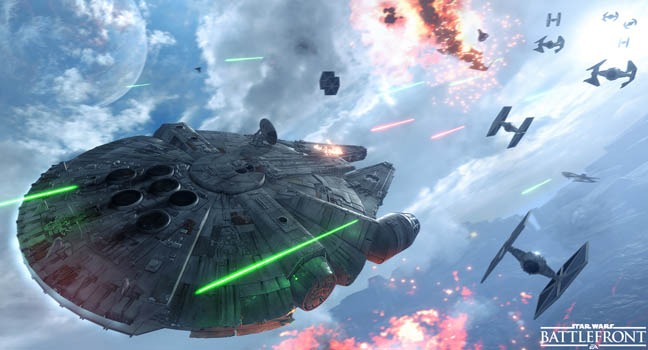 The art of falconry in Star Wars: Battlefront
Better still – and introduced to spine tingling effect – is the presence of (a voiced) Han Solo in the Millennium Falcon and Boba Fett in Slave 1. All we need now is for DICE to go back on their recent statement that "there won't be a Death Star map" because, let's face it, they can charge whatever they like for that particular piece of DLC.