This article is more than 1 year old
Safe as houses: CCTV for the masses
App equipped cameras all ready to keep an eye on you and yours
Feature The technology to keep our homes safe has been remarkably static over the years. Most alarms still rely on the same tried and trusted techniques to work out if there's someone in your home when there shouldn't be. Typically they rely on motion detectors, door and window sensors, or pressure mats. Oh and you can have fancy light beams if you want a Mission:Impossible look to your flat.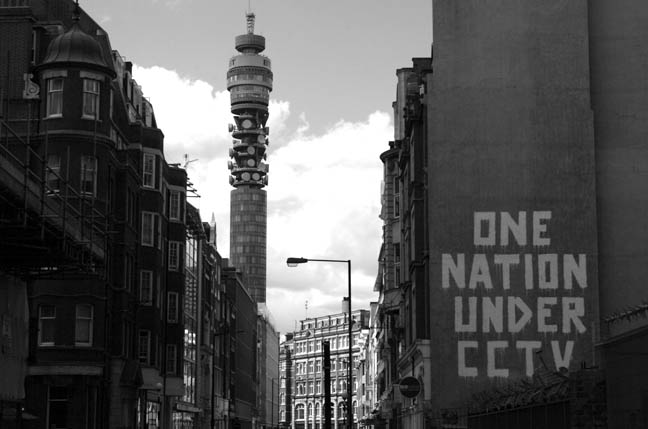 Now you too can join in on the CCTV craze
All those bells and whistles feed into a box that makes a siren go off, or contacts someone by phone. That's less likely to be the police these days, and more likely to be a call centre. A more modern system might use a modem to do the notification, like my ancient BT Home Monitor, but the principle is still the same.
The alarm reports that something has happened, but you don't really know what. To find that out, someone needs to go and take a look. That could be a neighbour with a key, or a security patrol, and if necessary, they'll send for Slipper of the Yard. Even if the alarm has fancy lights, buttons and a modem, it's still a fundamentally old tech solution.
Meanwhile, more and more homes have always-on connectivity. Digital cameras are miles better than they were just a few years ago, and we all carry mobile phones with us. Small wonder, then, that security is one of the growth areas for the connected home. A connected camera can notify you when movement is detected, let you see what's happening, and help you to make a decision about whether or not to call for help.
I've been looking at a selection of cameras that all have at least that much in common – motion detection, video recording, notifications and an app. Beyond that, they all take different approaches, and have a slightly different focus. We'll look at a couple this week, and next week at two more, which have slightly more features and functions built in.
The first two offerings are Arlo, from Netgear, and Welcome, from Netatmo. The basic Arlo system we tested, with a base station and two cameras, is the VMS3230 and costs £280; you can buy a single camera version (VMS3130) for £190. Netatmo's Welcome costs €199, which is presently about £140.