This article is more than 1 year old
Safe as houses: CCTV for the masses
App equipped cameras all ready to keep an eye on you and yours
Making the rules
There's also a slider in the rule definition, which is labelled more helpfully. But it appears to be entirely independent of the one on the camera settings page, which is labelled "Motion detection test." Presumably, you're supposed to use the test slider to work out the right setting by watching the light flash on the camera, then remember the number, and change the setting in the rule.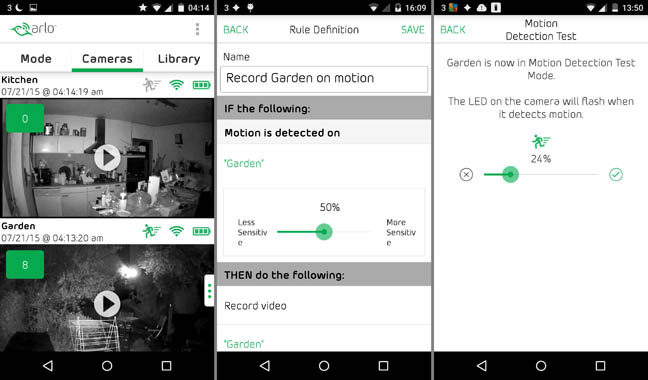 Netgear's Arlo app: two camera monitoring, rule definition and motion sensitivity tweaks
You can change the same setting in the Rules section of the website too, but that didn't appear to reflect changes in the app. So, overall, this aspect of Arlo seems a bit confusing, and I now have an awful lot of video of plants in the garden waving in the wind.
It's also worth noting that, though push notifications were turned on, they only ever seemed to arrive when I had the app open. There was no problem with email notifications, though.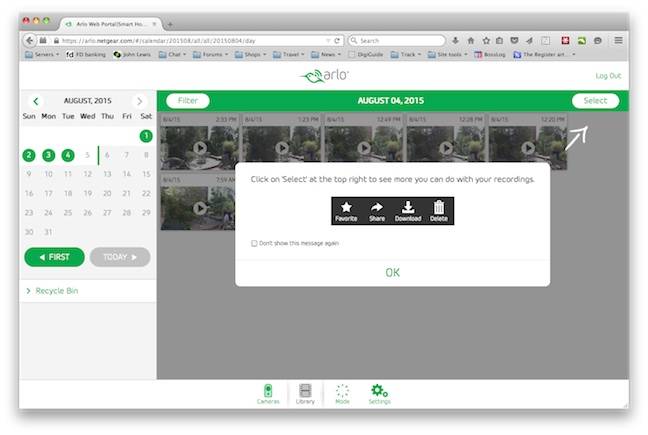 With clips stored in the cloud, it's easy to play them back via the web
Arlo allows you to invite other people to view your cameras, sending them a link to create an account, and you can allow different people access to different cameras, so a neighbour might only see the outside cameras, rather than an indoor one, for example, and they may not have administrative access.
Netatmo Welcome
Netatmo has a range interesting gadgets. The best known is probably its Weather Station, which we looked at some time ago. The latest is the Welcome camera. Like the Arlo, the camera is HD and has night vision too.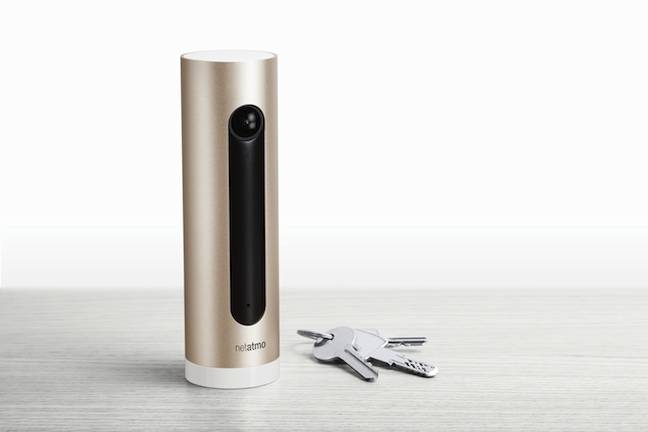 Designed to sit on a table with a view of your door, Welcome doesn't look like another security cameras
Like the Weather Station, it's a sleek aluminium tube, this time in the sort of gold finish that was popular with Marantz hi-fi in the 1980s. It's designed to be placed proudly on a table in the hallway, looking at your door and – aside from the USB power cable that trails out behind it – it's a look that most people should be able to live with. Certainly, Welcome doesn't look anything like a security camera.