This article is more than 1 year old
Facebook unleashes mighty data trove to learn how you laugh
Whether you 'haha', 'LOL' or 'hehe', you're only doing it 15 per cent of the time online
Facebook data scientists Udi Weinsberg, Lada Adamic, and Mike Develin say most social media addicts will write 'haha' once a week, that New Yorkers are emoji addicts, and none uses 'lol' anymore.
The awesome demonstration of big data rigs at The Social NetworkTM uses a regular expressions set to crawl over an unspecified number of de-identified posts made during one week in May that contain variants of written laughter.
Facebook's big data boffins found 15 per cent of those posts contained some form of lexical interpretation of primate rhythmical diaphragm contractions.
Penchant for 'lols', 'hahas', and 'hehes' are divided along age, sex, and location lines. Those in San Francisco prefer 'hahas' while New Yorkers stick to emojis, for example.
About half of Facebook users feel implored to show their comedic gratitude only once a week and tend not to mix different expressions.
"The vast majority of people in our dataset are 'haha-ers' (51.4 per cent), then there are the emoji lovers (33.7 per cent), the 'hehe-ers' (12.7 per cent), and finally, the 'lol-ers' (1.9 per cent)," the Menlo Park three say .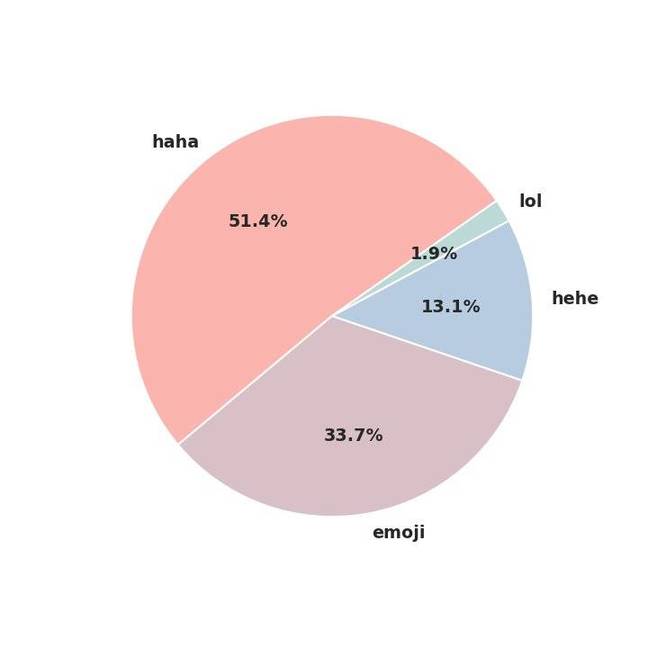 lol.
Emojis are a distinct preference of women, while men take the more literal approach of writing 'haha'. Men and women are just about equally prone to 'hehe' giggle and lol.
The irritating icons and 'hehes' are marginal signals of 20-something youth, while 'lol' indicates the poster is tipping 30 years of age.
Facebook's script broke down in tears after attempting to crunch 'hahas' that ran over 600 characters. "We weren't laughing that day," the trio says.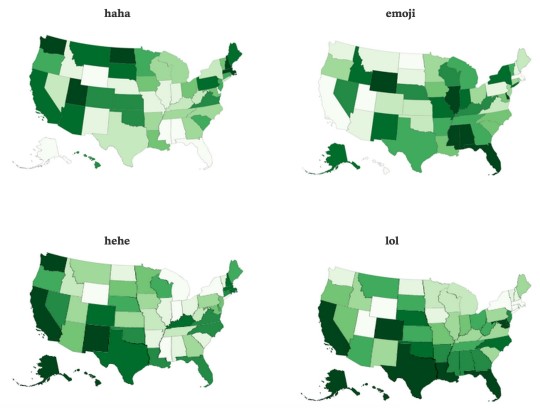 Laughter by region.
Laughter is a seven million year-old phenomenon that may be the product of prelingual gestural systems that assisted social signals. Guffaws and chortles remain mysterious, according to psychology researchers Willbald Ruch and Paul Ekman of the universities of Düsseldorf and California, writing in the grounded paper The Expressive Pattern of Laughter.
While they point out that the field is a worthy area of research, they note that science still has no formal method for detecting fake laughter and lols.
Sally Farley of the University of Baltimore notes that laughter may serve as a positive mental fitness indicator that can help win dates. The work found that men who attempt to make a potential female date laugh and fail to do so will take a big hit to their perceived mental faculties, however. ®