This article is more than 1 year old
NASA primed for 9-minute live test of mighty rocket motor
Window-rattling Space Launch System burn scheduled for tomorrow
NASA will tomorrow broadcast live a test firing of its RS-25 powerplant, "one of four engines that will power the core stage of NASA's new Space Launch System (SLS), and carry the agency's Orion crew capsule as part of the journey to Mars and other deep-space destinations".
The motor is expected to roar into life at 17:00 EDT (21:00 GMT) on the A-1 test stand at the Stennis Space Center in Mississippi. Live coverage kicks off at 16:30 EDT (20:30 GMT) down at NASA TV.
The RS-25 is a modified Space Shuttle Main Engine, burning liquid hydrogen and liquid oxygen. The SLS will also pack two solid rocket boosters, another piece of tech inherited from the shuttle programme.
This combined firepower will give it the ability to lift 70 metric tonnes aloft, or "send Orion farther into space than humans have ever ventured".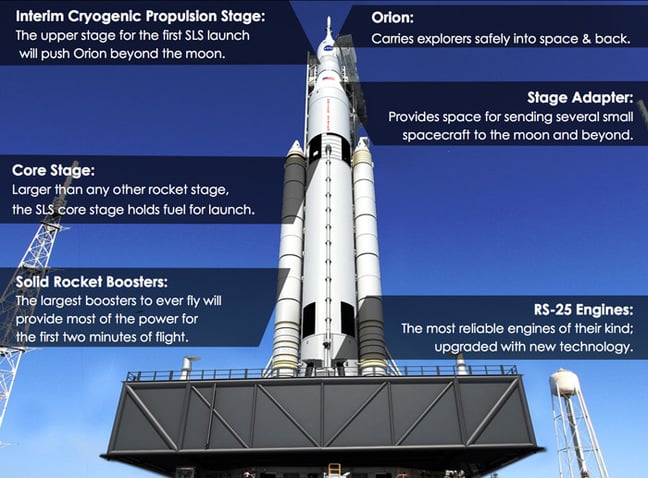 NASA's overview of the SLS for your viewing pleasure
The RS-25 test burn will be 535 seconds: "the amount of time the engines will fire during an actual launch".
NASA adds: "The tests also support the development of a new controller, or 'brain', for the engine, which monitors engine status and communicates between the vehicle and the engine, relaying commands to the engine and transmitting data back to the vehicle.
"The controller also provides closed-loop management of the engine by regulating the thrust and fuel mixture ratio while monitoring the engine's health and status." ®