This article is more than 1 year old
NetApp decreasing in mass as top exec exits for Catholic Uni role
The exodus of sales people leaving Sunnyvale continues
NetApp's SVP for Americas Sales and its president of US public sector sales, Mark Weber, has left the company, taking up a position at the Washington-based Catholic University of America, a higher education institution founded by the US bishops.
Thomas Stanley, currently SVP for Global Partner Sales and Alliances has stepped into Weber's shoes. Weber was a 2004 hire at NetApp, coming from Sun Microsystems.
"Earlier this summer, Mark Weber was offered and accepted a position at the Catholic University of America, fulfilling a lifelong goal. We thank Mark for his leadership and significant contributions to NetApp and we wish him success in his new career," said NetApp about Weber's departure.
"Thomas Stanley, with over two decades of sales experience in commercial and public sectors, including nine years at NetApp, will assume the leadership of our Americas Sales Organisation," the company added.
Weber, a 39-year IT federal sales and engineering vet, was given an Institute for Excellence in Sales & BD (IES&BD) Lifetime Achievement Award in June.
This departure comes a couple of weeks after Americas Channel Sales veep Regina Kunkle left NetApp to join SAP. Four other NetApp sales managers went at the same time.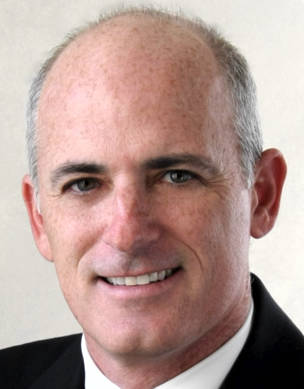 Mark Weber (Source: CUA)
Weber has been a member of the Catholic University's School of Business and Economics Advisory Board.
NetApp's latest quarterly results, the first under the stewardship of new CEO George Kurian, are due on 19 August.
According to its website, the Catholic University of America is "unique as the national University of the Catholic Church and the only higher education institution founded by the US bishops", and is "committed to being a comprehensive Catholic and American institution of higher learning".
The private and co-educational campus has approximately 3,694 undergraduate and 3,144 graduate students from all 50 states. Eighty per cent of undergraduates and 57 per cent of graduate students are catholic. ®