This article is more than 1 year old
Russia threatens to block Reddit over dopey posts
Hello? Is your email working asks Russian telco regulator
Russia's telecommunications regulator, Roskomnadzor has taken to social media to ask Reddit to stop offering advice on how to grow drugs.
The agency has posted to social network vk.com, Russia's second-most-popular site according to Alexa, to post news that it has received a request from Russia's Federal Drug Control Service (FDCS) to arrange the takedown of pages "on the cultivation of narcotic plants."
Roskomnadzor's used social media because it appears Reddit has ignored several emails from it and the FDCS. The regulator suggests that Reddit's staff have gone on a deserved summer holiday so aren't paying enough attention to email. Any staff remaining at their desks are being asked to search their inboxes for mails from Roskomnadzor. If the mails go unanswered, the agency says "a number of operators may block the entire site."
The agency has even published the "Wanted" poster below to re-enforce Roskomnadzor's desire to get in touch with Reddit and sort this out.
Reddit's user agreement says it will "respond to legitimate requests under the Digital Millennium Copyright Act ("DMCA"), and we retain the right to remove user content on reddit that we deem to be infringing the copyright of others" and say the site lives by Californian law.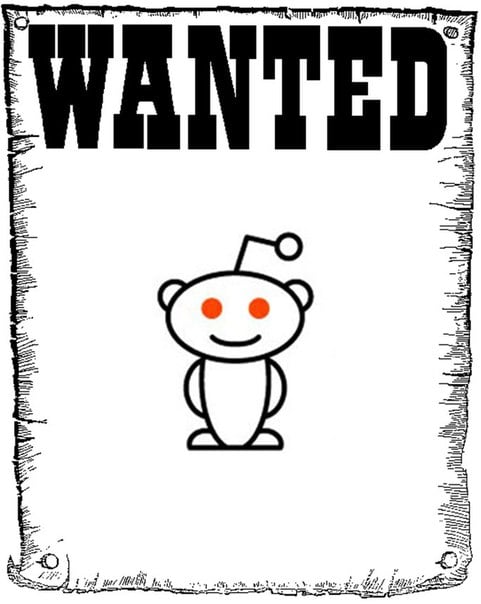 Reddit recently revised its rules and decided "Discussing illegal activities, such as drug use" is permitted on the site. The revision to the site's rules caused much angst among the site's community.
Russia's FDCS may therefore be narking up the wrong tree, as Reddit probably has little appetite for more revisions.
The drugs agency's request also looks a little odd when when considers that Reddit is merely Russia's 166th most-visited site. Youtube, Twitter, Facebook, Instagram and LiveJournal are all in the nation's top 25, and are all likely to offer drug-related content without too much effort.®