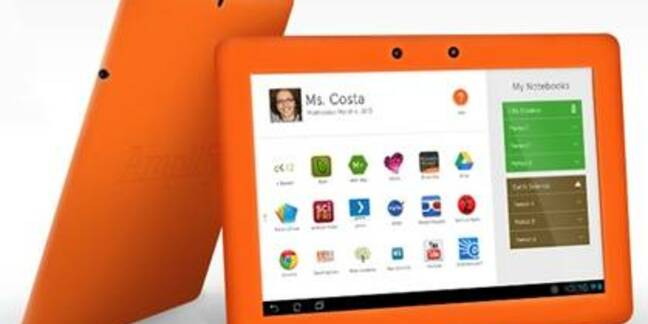 Rupert Murdoch's unerring nose for a future tech market failure has struck again, with the company writing down its Amplify education business.
Amplify, created out of the acquisition of Wireless Generation, and was supposed to corner the educational market. News acquired it for US$360 million in 2010, and subsequently poured in another half-a-billion.
At the time of the acquisition, Murdoch saw the buy as a foot in the door of a market he reckoned to be worth $500 billion in the USA alone. The aim was to get an Amplify tablet on every K-12 desk, which would wrap schools in the loving embrace of subscriptions for curriculum materials.
In 2013, Amplify managed to stitch up a deal with AT&T for 4G connectivity to the tablets, but in that year, its CEO Joel Klein also told FastCompany it had secured just one US school district as a customer.
By early 2015, reports such as this one claimed that Amplify had reached 20 schools and 30,000 students in America.
News has now written down the business and announced that Amplify is no longer selling to new customers. Along the way, as noted by Murdoch rival Fairfax Media, abandoning Amplify has helped News Corp to a full-year loss of $149 million.
News Corporation has an unhappy history when it comes to making big digital bets: its 2005 acquisition of MySpace for $580 million turned into a 2012 disposal for just $35 million. ®
Sponsored: Webcast: Simplify data protection on AWS