First Look It's only a few months since Samsung unveiled the Galaxy S6 and S6 Edge, its latest attempts to make some money out of Android. They're pretty decent phones, as we concluded in our in-depth review.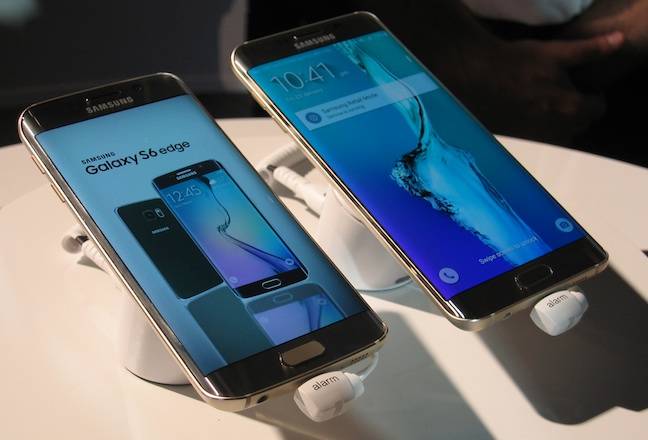 It seems barely larger than the S6 Edge (left), but the Edge+ (right) packs in a 5.7 inch screen
On Thursday in London, Samsung held one of its 'Unpacked' events. I must admit that when Samsung bods talked about listening to customers and changing the shape of the future, I did wonder for a moment if they were going to make a spoon shaped phone.
It could be the only tool you'll ever need. What we got instead, though, was a vacuous slogan – "Next is now has just got bigger" – and a version of the S6 Edge called the S6 Edge+, with a 5.7 inch screen.
Some other countries have also been treated to a new Note, but not the UK. So, we have to make do with the Edge+. On first glance, that shouldn't be a massive hardship.
The screen retains the Quad-HD 2560 x 1440-pixel resolution of the earlier models, so will have a slightly lower dpi, but frankly with that many pixels, you'll be hard pressed to notice. Like the earlier Edge, it curves on both sides, but not to the same extent as the Note Edge does – this feels much more like a way to make the phone feel curvier.

There's an edge, but not much space to display things on it
However, that said, there have been improvements to the functionality. In the S6 Edge, it was largely used just to give access to favourite contacts, a sort of souped-up quick dial. Now you can add favourite apps, and choose exactly where the tab appears. It's a little more like the quick launch toolbar, souped up.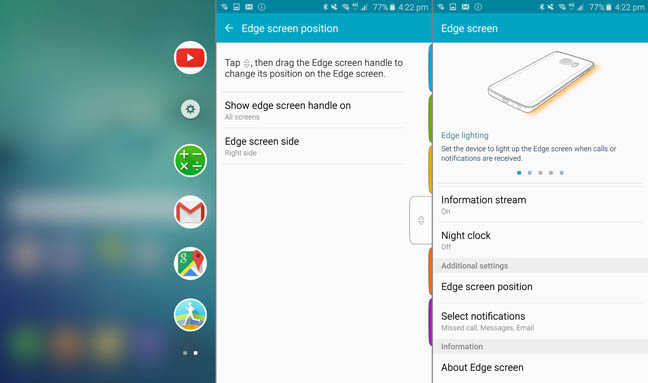 On the Edge: screen configuration plus points. Click for a larger image
Also noticeable is that the phone hasn't really grown that much; compared with my 2014 Moto X, it really doesn't seem that large, nor does it look big compared with the standard Edge. Inside, as well as the same octo-core processor, you'll find a 3000mAh battery, capable of quick charging in 90 minutes – wireless is also supported and will take two hours.
The Android version is 5.1.1, with Samsung's Knox security extensions, plus 4GB of RAM, which should help ensure good performance.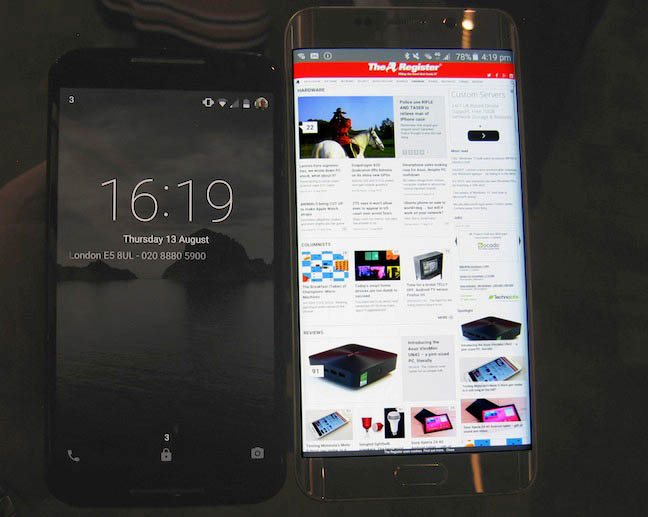 Motorola Moto X (left) alongside Samsung Galaxy S6 Edge+ (right)
Knox will help underpin Samsung Pay, which should be coming to the UK soon. If you don't want an iPhone and are tired of waiting for Google to pull its finger out with NFC payments, that may help make the edge+ a tempting proposition.
Similar topics