This article is more than 1 year old
Still safe as houses: More CCTV for the masses
More app-equipped cameras for you to scare your pets with, apparently
Piper NV
The Piper NV is, of all the devices I've been playing with, the one that looks most like a web-based security camera. There's no attempt to make it look small and modern, like the Arlo, nor to make it look like something other than a camera, as with the Welcome.
Instead, there's a big black slab of plastic, with a camera lens about halfway up, the bulge of a motion detector below, and a ring of IR LEDs around the lens: NV stands for Night Vision, lacking from the original Piper. The back panel has a clip-on foot, beneath which four AA batteries nestle, providing back-up in case of a mains failure.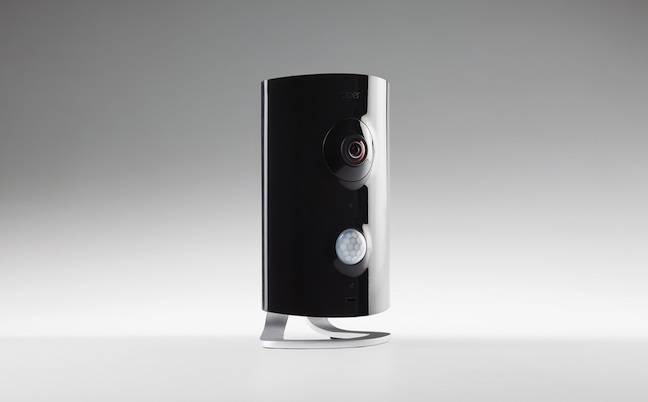 Piper NV includes a night-vision camera, environmental sensors and Z-Wave for home automation
Though it may look from the outside like just a webcam, the Piper NV has a few tricks up its sleeve. First, there's two-way audio, so if you wanted you could use it like a baby monitor, or perhaps scare your pets by talking to them when you're not there. There's a pretty loud siren as well, which can be triggered automatically or by a panic option in the app.
There are also sensors that report indoor temperature, humidity, ambient noise and light levels, as well as a siren. But arguably the most important thing that's included is a Z-Wave controller, which means that Piper and its app can be part of a home automation and security system. That said, the range of supported devices is quite small – just switches, dimmers and open/close sensors.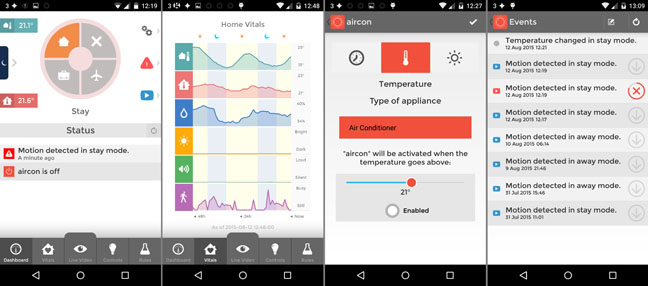 Piper NV apps in action: Dashboard, Vitals, Z-Wave integration and event listing. Click for a larger image
The main screen of the app lets you choose between four modes: notify only, stay, away and vacation. For each of those, you can set up rules, like "if motion is detected, send a notifcation", or "if loud sound is detected, sound the siren". The other trigger is '"temperature change", which is triggered if the temperature falls outside a specified range. Notifications can be by text, phone call or push.
If you've added Z-Wave sensors, extra triggers like "Front door opened" can be added. Actions are limited to recording video, notifying the main user, notifying a circle of trusted friends, sounding the siren and turning Z-Wave devices off and on.
Also somewhat limited is the ability to use the environmental sensors, done via the control screen. You can turn on lights when it gets dim, turn on air conditioning when the temperature is too high or have lights scheduled to turn on and off. But you can't trigger based on the humidity sensor and the lack of support for the full range of Z-Wave devices hampers Piper's utility as a home automation hub – no radiator valves, for example.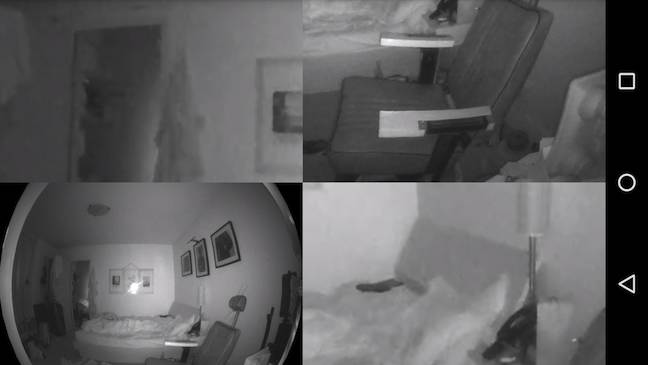 The view from Piper's fish-eye lens can be split into sections, and each zoomed (click for full size)
Piper's camera is novel, in that it has a fish-eye lens. That gives great coverage and a pan/tilt effect without needing mechanics. It's also possible to split the view into four segments, and zoom in on a different area in each one. There'sn audio recording function and in live stream mode you can talk back through the camera. Loops of video are recorded, and when motion is detected, a segment from five seconds before detection is uploaded.
I found that there's a short delay between receiving the notification of motion being detected and the video clip being available to view. In fact, when first installed, no video was available at all, apparently due to a "corrupt database" that had to be reset by the support team – a problem that affected both me and a colleague.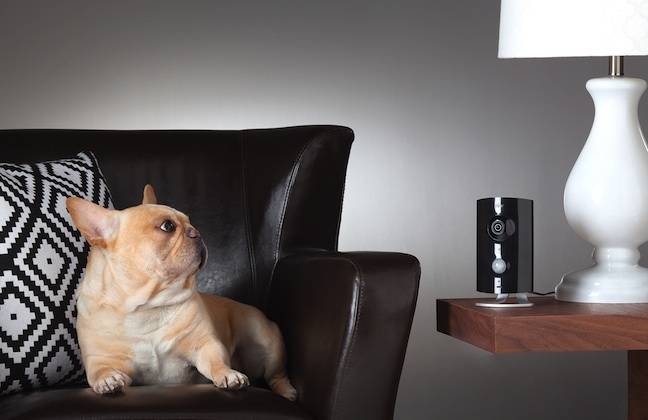 With two-way audio, you can use Piper as a baby monitor
Overall, Piper seems a nice idea, but one that needs a bit more cleverness added to the software and support for more Z-Wave devices if it's to be a really flexible system.