This article is more than 1 year old
Still safe as houses: More CCTV for the masses
More app-equipped cameras for you to scare your pets with, apparently
Law of the land
The systems I've looked at here and in part one range from simple CCTV, through devices that add extra functionality, up to a full-blown home security system. How much of this you want will depend on your circumstance – and to a degree, your view of privacy.
Talking of privacy, it's perhaps essential to point out that use of CCTV is covered by the Data Protection Act (DPA). So, regardless of whether or not you personally find it creepy or acceptable to use such systems, it's worth reading the guidelines available from Information Commissioner's Office.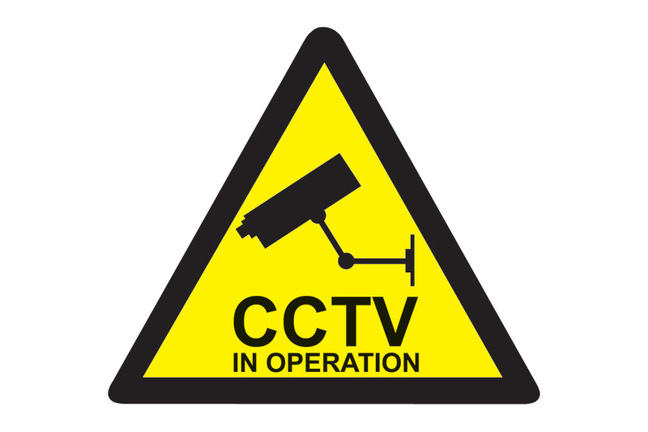 If the cameras can see people beyond your boundaries, you may fall under the DPA
In particular, while limited household use of CCTV is exempt from the DPA, if you capture images of people beyond the boundary of your property, you are no longer exempt, as the ICO explains here.
Security, or put another way, fear of crime, is of course the main selling point for a lot of these systems. Some – like Welcome with its ability to identify people or Piper's home automation links – can offer other things too, which may be the key factor for some buyers. However, when it comes to security, it's also perhaps worth pondering some hard facts.
Domestic burglary is nowhere near as common as it used to be. In the UK, property crime was at its peak in the mid-1990s, around the time I was last burgled. According to the Office for National Statistics, it's down from around 15 million incidents in 1995 to under 6 million in 2013/14.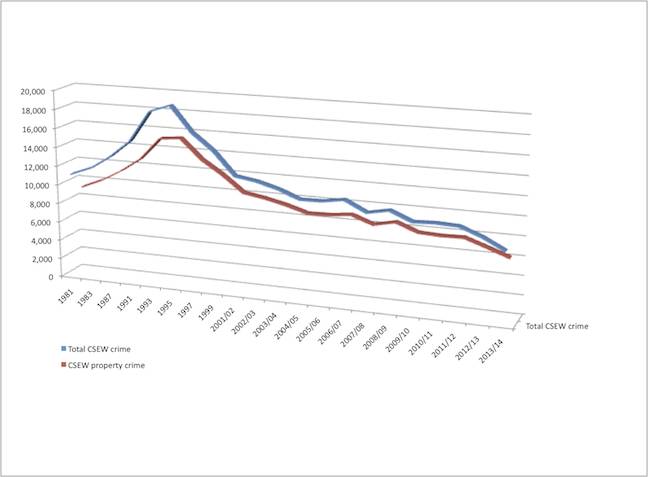 Property crime is much lower than it was 20 years ago
Much of today's property crime is also of a different nature, such as phones and bikes snatched, rather than houses burgled. A lot of that is down to "hardening" of targets: better home and car security. Given a few hundred quid, it's probably better spent on good locks and door/window frames first, before splashing out on connected cameras.
Making compromises
If you can't do that – and many renters won't be able to, for starters – then systems like the ones I've been testing can provide some extra peace of mind, and maybe even crucial evidence. They do that, though, at the cost of a little bit of your privacy.
Some are more configurable than others in that regard. Netamo's Welcome, for example, can be told not to notify or record certain people. It failed to recognise me staggering naked to the bathroom at 3am, though, so there's at least one fairly unpleasant clip to delete before I return it to their PR team.
I still don't know if I should I tell my neighbour that Arlo is watching before asking her to feed the cats when I'm away. Does etiquette demand that I tell even casual visitors that there's a camera in the hallway and another pointing at the front door? Should I make a point of unplugging the one in the bedroom before entertaining?
Readers will likely have a range of opinions on such matters. It seems to me that, regardless of your own view, you may well have friends, family or other visitors who'll disagree. Most people in the UK are resigned to being caught on CCTV in the street, or in businesses. Are we ready for the reality – and the awkward conversations – of having it in the home? ®