This article is more than 1 year old
Post-pub nosh neckfiller: Spanish summer soother salmorejo
Feeling the heat? Try this Cordoban chilled tomato purée
It's been a bit of a scorcher here in sunny Spain this summer, with temperatures at SPB HQ regularly nudging the mid-30s, and accordingly our latest nosh neckfiller is a classic dish from down south offering an agreeable chilled alternative to frying bacon and eggs on the bonnet of the car.
Introducing, then, Cordoban "salmorejo"* - a simple purée of bread, tomatoes and olive oil, designed to be scoffed straight from the fridge. It's related to the famous gazpacho, but is much thicker than its fellow Andalusian dish.
So, if you're feeling the heat, give salmorejo a blast. It's hardly taxing, and you will merely need to acquire...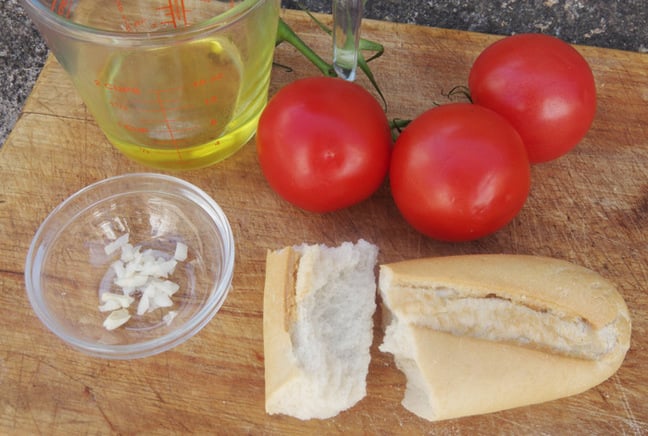 100ml olive oil
500g tomatoes
100g stale bread
1 clove of garlic, chopped
Throw in salt to taste, plus a boiled egg and some jamón serrano for the traditional garnish, and you're good to go.
Regarding the olive oil, extra virgin is best, but not one with a very strong taste, since this will overpower the salmorejo. Try sipping a bit, and if you get a noticeable "afterburn" in the back of your throat, find a less robust alternative.
Vamos a cocinar...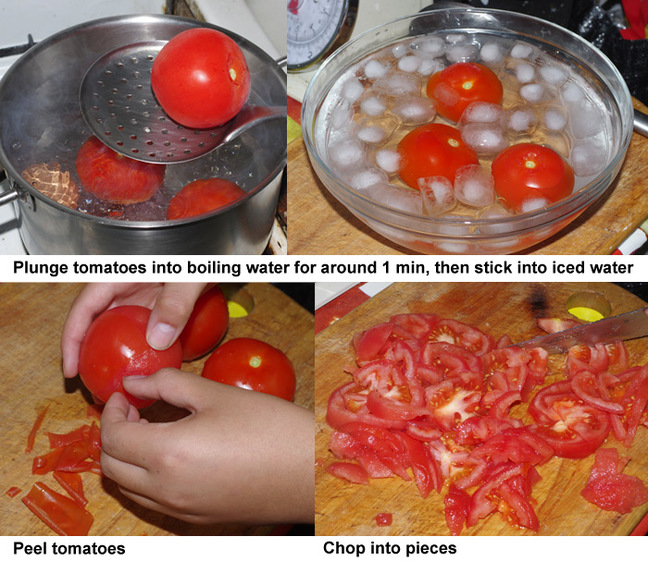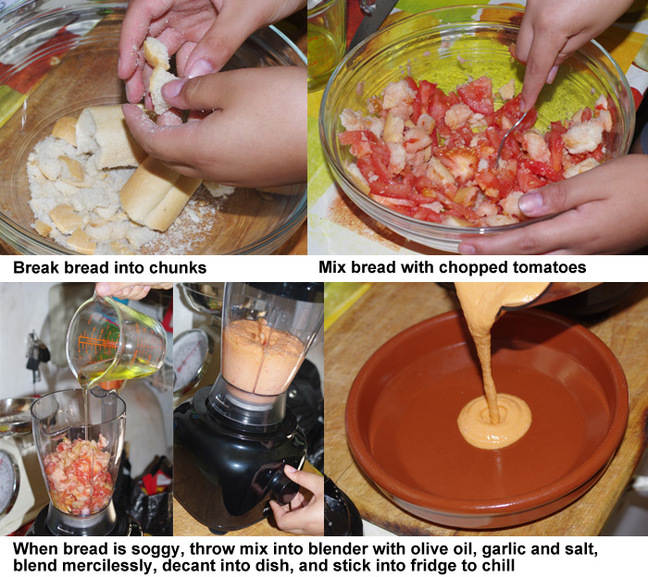 It's as simple as that. Some recipes suggest soaking the bread in water before adding the tomatoes. We found this unnecessary, since there's more than enough juice in the toms to get the bread nice and soggy. In any case, you don't want too much liquid for a good, glutinous salmorejo.
Add salt a bit at a time as you blend, tasting as you go. Be careful not to overdo it, which is easily done.
And here's the finished platter, topped with the aforementioned boiled egg and jamón serrano...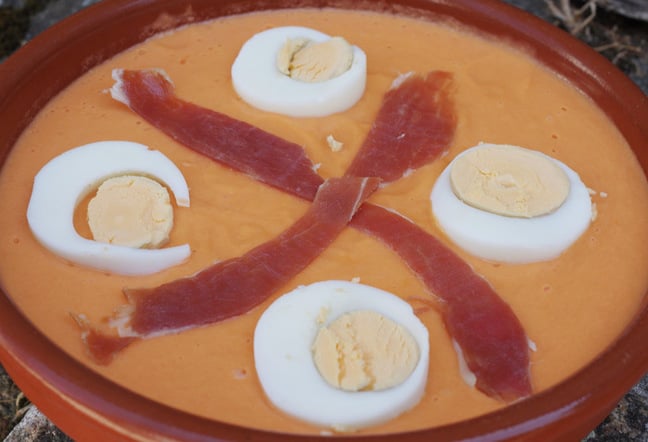 This being a Spanish dish, we thought it only right and proper to try it out on the locals, in this case the family of my mate Jesús, who's a big salmorejo fan.
Here we have, from left to right, Jesús's daughter Alicia, the man himself, daughter number two Elena, SPB apprentice boffin Katarina and her mum Claudete, and finally Jesús's missus Esperanza: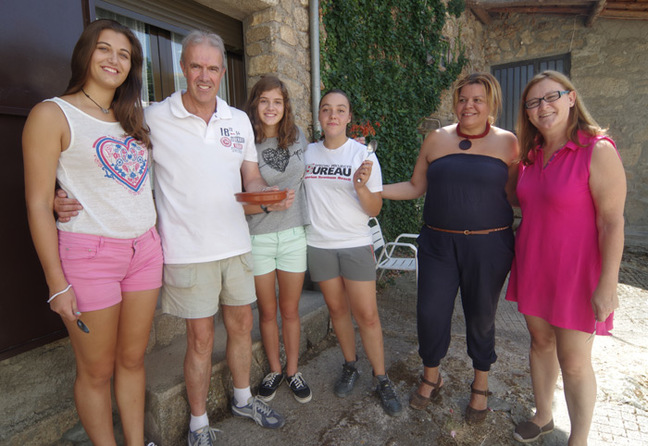 Suffice it to say, the dish only lasted about two minutes...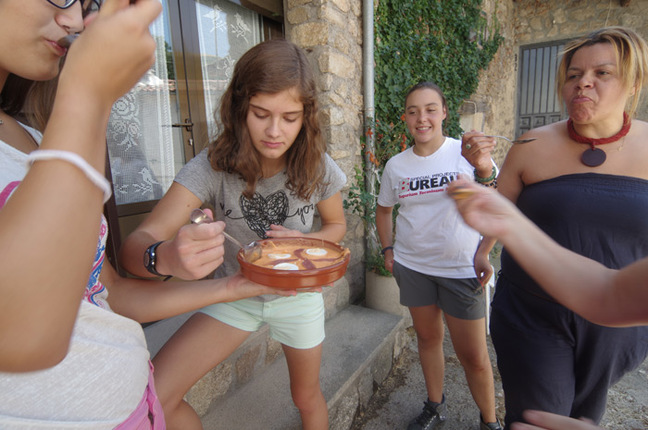 ...before the beers were cracked (it was bloody hot):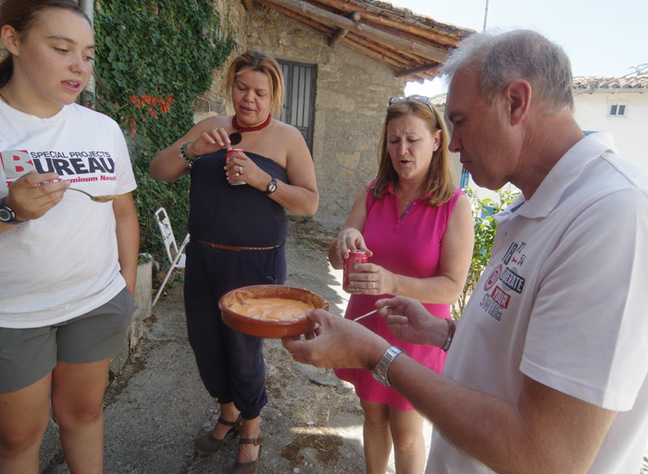 "Just right and with immaculate presentation," was Jesús's appraisal. Suitably victualled, we then hit the shade with few more (= a lot of) cold beers to discuss the best way to rustle up a gazpacho, should the mercury continue to rise.
So, an undemanding prepare-in-advance neckfiller for roasting temperatures. Let us know what you think... ®
Bootnote
*The name salmorejo possibly has its origins in salmuera, or "salted water". This in turn derives from the medieval term from al-Andalus almorí - a type of sauce prepared with flour, salt, honey, vingar and spices.
Previous post-pub nosh dishes for your consideration ...