This article is more than 1 year old
Don't fight the cistern: Voda takes the plunge with plumbers' parking app
Drivexone box means OBD-II is the car's port for Pimlico
Plug in, baby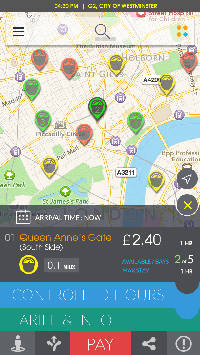 The OBD-II port is mandatory on all cars sold since 1995 – it has to be accessible without specialist tools and near to the driver's seat. The data standards are exceptionally broad, however, with different models of different cars providing different data sets.
The Vodafone Global Service data platform holds details and parameters for different models of cars, which can then be used to give the app whatever data is available.
Pimlico Plumbers are London's biggest providers of plumbing services, with 170 vans attending more than 100,000 jobs a year.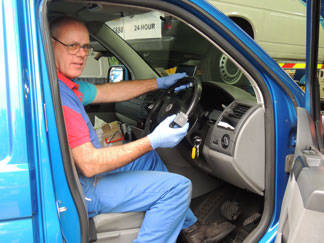 Westminster City Council also sees the huge advantages to the technology. For the first time, councils can show drivers where the nearest and cheapest available bays are, simplifying the payment process.
Additionally, having all this information and functionality in the palm of someone's hand means that city streets will benefit from a drop in congestion and pollution from drivers unnecessarily circling around the block. Up to 30 per cent of vehicles driving around inner cities are just looking for parking.
Dan Hubert, CEO of AppyParking, added: "September will see the national launch of our brand-new app and website that means we can offer One Click Parking to councils and drivers across the UK."
The app is available for Android and iOS, and while the Drivexone kit has been available in Italy, Spain and Germany for a while at €79, plus €3 a month. This is the first step to a UK roll-out.
The special machine-to-machine SIM is sealed into the device and cannot be removed by unscrupulous employees to make voice calls. Even if the SIM were able to be removed, the Vodafone platform blocks such calls. ®