This article is more than 1 year old
Indian Mars probe beams back 3D canyon snaps
Profound imagery of Ophir Chasma
India's Mars Orbiter Mission Spacecraft, aka Mangalyaan, has beamed back 3D images of the Ophir Chasma, which forms part of the Red Planet's massive Valles Marineris.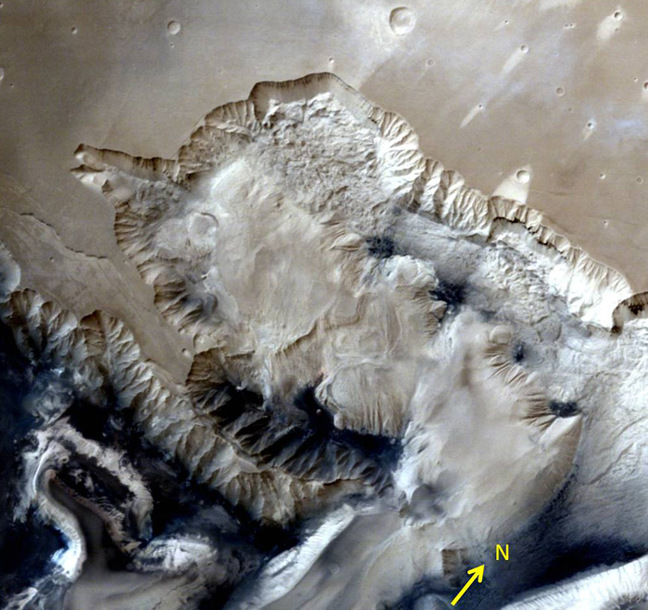 The Ophir Chasma poses for Mangalyaan. Pic: ISRO
The snaps were captured by the spacecraft's Mars Colour Camera on 19 July from an altitude of 1857km. Resolution is 96m, the Indian Space Research Organisation (ISRO) notes. It adds that the word chasma "has been designated by the International Astronomical Union to refer to an elongated, steepsided depression".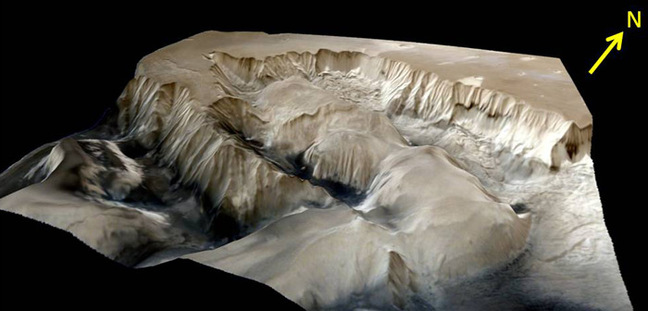 Profound stuff: A 3D view of the Ophir Chasma. Pic: ISRO
The Mars Orbiter Mission launched on 5 November 2013, atop the PSLV-C25. When Mangalyaan arrived at its destination ten months later, India became the first nation "to achieve a successful insertion to Mars orbit on its first attempt".®