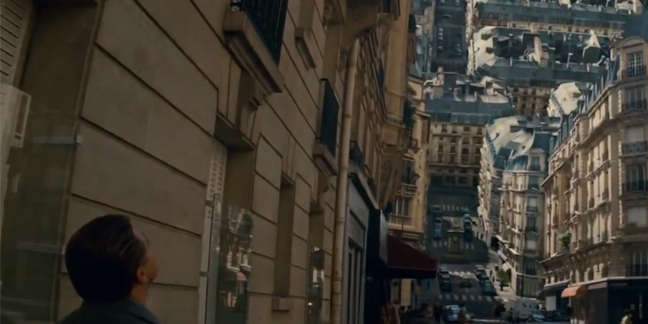 Sysadmin blog Ravello is launching two new products today: InfinityDC and Inception SX. Both technologies allow VMware environments to be run on top of Amazon's AWS or Google's Compute cloud. Though the technologies have been undergoing fairly public testing for some time, this marks the official launch of commercially supported products.
Inception SX is the more basic of the two products. It allows an administrator to run VMware workloads on AWS or Compute unmodified.
This is done by essentially running a copy of VMware's ESXi on top of Ravello's own HVX hypervisor, which in turn runs on top of the aforementioned public cloud offerings.
Inception SX is the "lab in the cloud" offering. It is isolated, encapsulated and easily consumed as a service. This is the product that has been so heavily and publicly tested over the past year and is generally what virtualisation nerds think of when Ravello is mentioned.
Though your reporter has not yet had the chance to put Ravello's offering through its paces, several trustworthy experts back up Ravello's claims that the HVX hypervisor is extremely light and imposes virtually no overhead. I have been told it must be seen to be believed.
The big announcement, however, is InifnityDC. InfinityDC adds in support for complex networking environments. This has some immediate – and welcome – consequences.
By officially adding in full networking support, InfinityDC allows public-cloud hosted Ravello VMware clusters to become full members of the enterprise data centre. These clusters can be joined to the local vCenter server and managed no differently than if they were fully bare-metal VMware clusters hosted on an additional site.
With vSphere 6.0, VMs can be vMotioned from on-premises installs to an InfinityDC cluster and back again. This radically changes the hybrid cloud landscape, turning Google Compute and Amazon AWS into instant competitors for VMware's vCloud Air.
This is important to VMware administrators, as Vmware has been dragging its feet regarding vCloud Air. While the DRaaS portion has been operational for some time, VMware hasn't been quick to offer full support of all features. Thanks to Ravello, administrators no longer have to wait.
The full feature set available to ESXi will be available to InfinityDC users as soon as Ravello qualifies a new version of ESXi. There won't be a need to worry about complicated integration, or different pricing models or any other faffing about trying to make putting workloads in the public cloud different from on-premises.
Simply license the virtual ESXi hosts the same as you would physical hosts, move workloads over to them and off you go. If you need a little bit more oomph in a given virtual host, just take the host down, change the allocation within the public cloud provider's interface and bring the node back up.
It remains to be seen how well Ravello will be received by the all-important enterprise market. When you name your core product Inception, chances are the sales meetings are going to be a little tough.
That said, the virtualisation nerd community has fallen in love with Ravello more completely than any other startup in years. There are several organisations running production workloads on Inception SX already, and it won't be long before InfinityDC sees some major deployments. ®
Sponsored: Webcast: Ransomware has gone nuclear