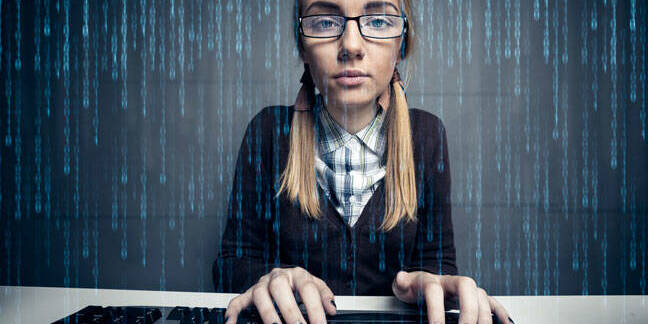 More teenagers than ever are studying computing, with a growing proportion being female, ladies, or persons of the contradictory gender.
Figures from the Joint Council for Qualifications show that the new GCSE subject of Computer Science is enjoying rapid growth.
It was brought in to supplement ICT (Information and Communications Technology), moving the emphasis from "what it does" to "how it works", and in the first two years the number of students taking the subject has more than doubled, from 16,773 to 35,414.
While the vast majority are still boys, the percentage of girls who have taken the exam has grown from 15.3 per cent to 16 per cent. The number of girls studying ICT is now at 48 per cent, a 12 per cent increase over the last year.
More pupils also sat the ICT exam, reaching 111,934 this year compared with 96,811 a year earlier. The number of female pupils sitting the exam rose from 41,465 to 47,157.
Much like the computing results, the percentage of pupils achieving A* to C grades dipped slightly from 69.5 per cent in 2014 to 68.8 per cent this year.
There is clearly a lot more to do to encourage girls to follow the STEM subjects generally and computing in particular. And it's not just a problem in the UK.
One organisation working to do this is the Grace Hopper Institute which is running a Hackathon for good in India this weekend and a currently sold out open source event in Texas in October. ®
Sponsored: Webcast: Discover and secure all of your attack surface