This article is more than 1 year old
Post-pub nosh neckfiller: The Ugandan 'rolex'
We hit Africa in search of classic tubular street grub
Our latest expedition into wonderful world of wobbly dining takes us to Uganda, where street vendors punt the popular "rolex", according to one Reg reader who, having tried one in the capital Kampala, reckoned it was a good fit for post-pub dining.
The rolex, we should explain, has nothing to do with timekeeping, but gets its named from "rolled eggs". In its most basic form, it's an omelette with a bit of cabbage, onion and tomato rolled in a chapati – or the East African version of the chapati, similar but not quite the same as its Indian namesake.
Our recipe is the bare-bones rolex, but the concept lends itself to a variety of fillings, so if you absolutely insist, there is certainly room for some bacon in there.
First up, you'll need to knock up some chapatis, so venture forth to the kitchen and make ready...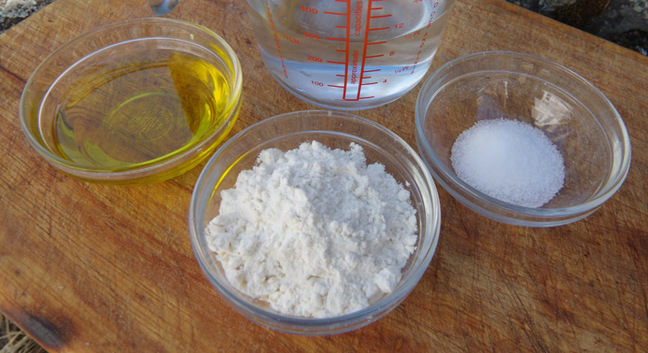 500g plain white flour
100ml olive oil
250ml water
5g salt
And here's the traditional step-by-step: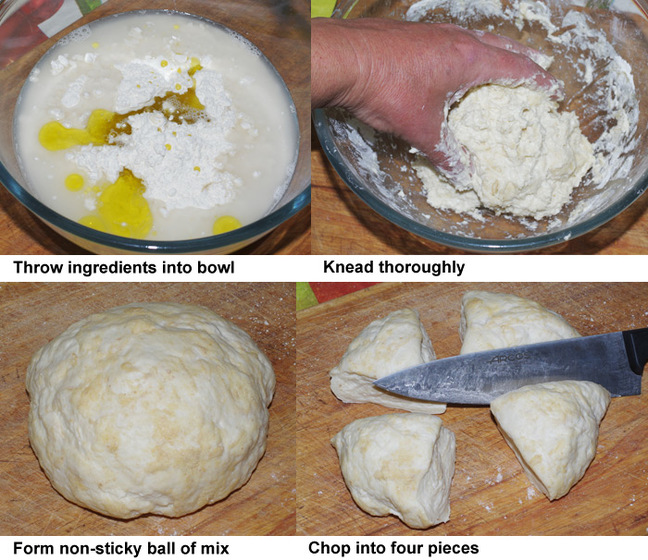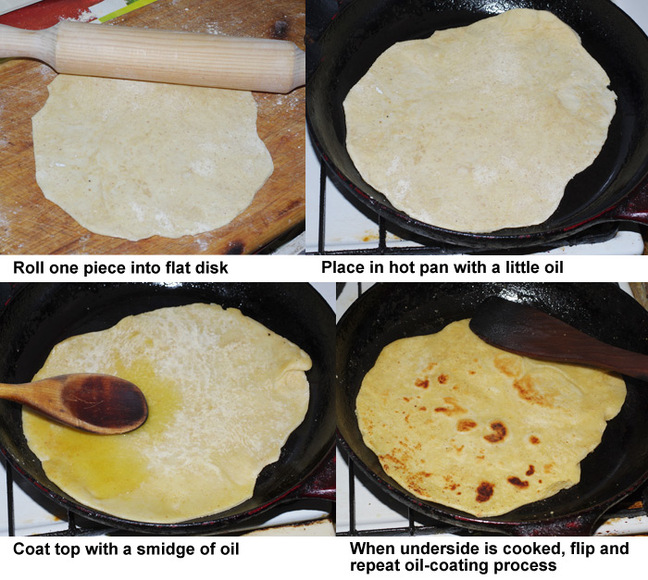 The idea here is to have a good, moist chapati, and that's the point of coating the thing with a thin layer of oil as you cook. If it goes even slighty crispy, it'll break when you attempt to form the rolex. Note that the chapati is cooked when brown spots begin to form on the surface.
This is what you'll need to finish the job: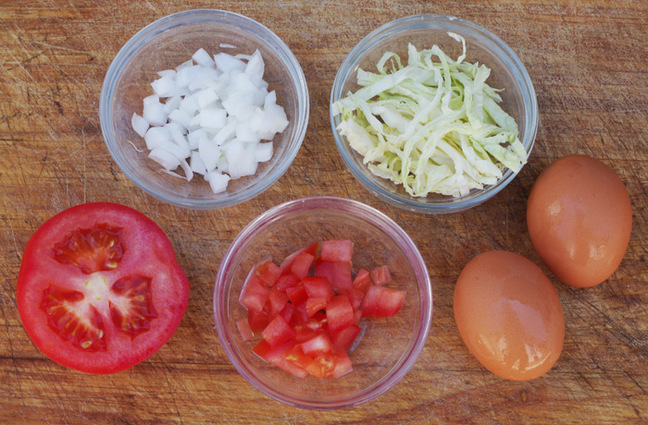 Chopped onion
Sliced cabbage
2 eggs
Diced tomato
Tomato slices
Apart from the standard couple of eggs, quantities are according to taste, and you can add salt and pepper to the omelette to suit your palate. Here are the hardly taxing final steps in creating a rolex: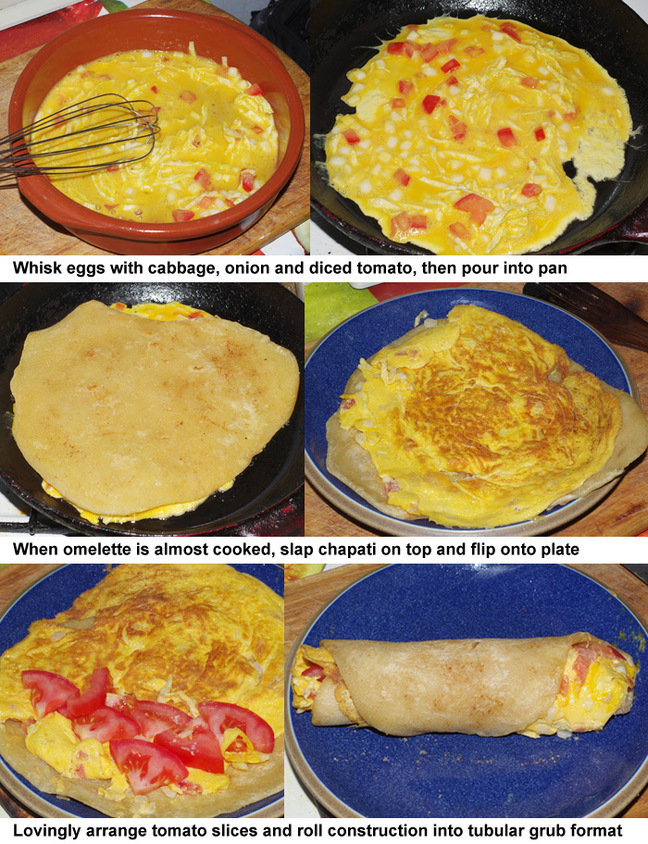 When trawling the internet for rolex recipes, we noted two distinct lines of attack regarding the cabbage and stuff: either stick 'em in the omelette or make that plain and slap them on top of the cooked omelette before the rolling process, in the same way we did with the tomato slices. The choice is yours.
As you can see from the above final step, the rolex could prove a little messy for eating with your hands, and that's why Ugandan vendors serve them up in a tubular plastic bag to contain potential nosh anarchy.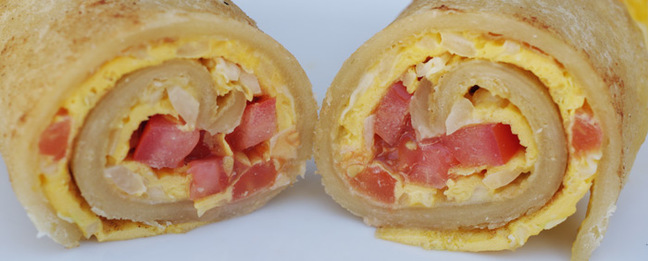 The finished product is, whatever way you scoff it, a satisfying and very substantial neckfiller indeed and we imagine you'll have plenty of filling ideas to enhance the concept. Any reader who decides to make one with doner kebab meat is cordially invited to share photographic evidence. ®
Further dishes for your wobbly dining pleasure...