This article is more than 1 year old
Sony Xperia M4 Aqua 4G: The Android smartie that can take its drink
Beerproof flagship lookalike topples Moto G from its perch
Review Read any technology site and the advice is pretty unequivocal: if you want an Android smartphone for less than £200 that's not an import, then buy the Mk 3 Motorola Moto G.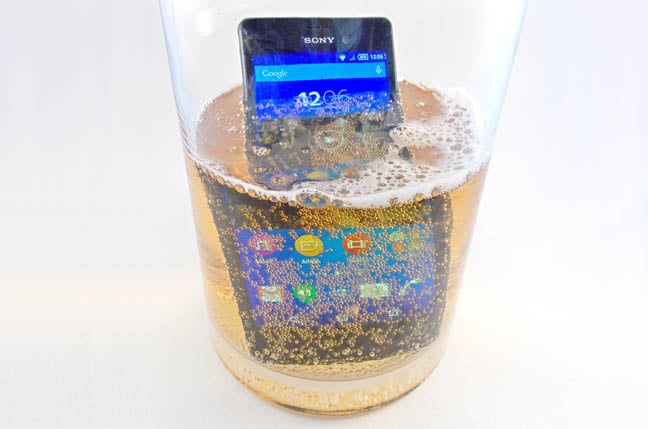 Drinking buddy: Sony's Xperia M4 Aqua
I'm not about to deny that the new Moto G is a nice bit of kit, or that at £180 it represents decent value for money. But for £20 more you can have the Sony Xperia M4 Aqua. And the M4 Aqua is, not to beat about the undergrowth, better.
To start with, thanks to the OmniBalance design, the M4 is physically very similar to the Xperia Z3+, Sony's current flagship smartphone. Granted, the Z3+ has a 5.2-inch rather than a 5-inch screen, a frame fabricated from metal rather than polycarbonate and a back made from glass rather than plastic, but even side-by-side the two are difficult to tell apart.
Both share the same neat, trademark Xperia aluminium power button and are as near as makes no difference the same size and weight.

Xperia's all have well-positioned power and volume buttons – the M4 Aqua no different
Can you ask more of a £200 phone than it looks and feels the same as one costing two and a half times as much? Not in my book. By comparison the Moto G – which is 4mm thicker and 20g heavier – is a somewhat frumpy and bloated affair.
As well as being slimmer and lighter than the Motorola, the Xperia M4 Aqua is tougher. IP65/68 tough rather than IPX7. Sony deserves praise for achieving that rating without having to hide either the 3.5mm audio jack or the microUSB port behind protective flaps.
More importantly, the M4 passes The Reg's IP-booze test, which mandates immersion in two pints of lager for one hour, then being left to dry while said lager is drunk and then dropped onto the toilet floor after being used singlehandedly as the aforementioned alcoholic beverage is disposed of.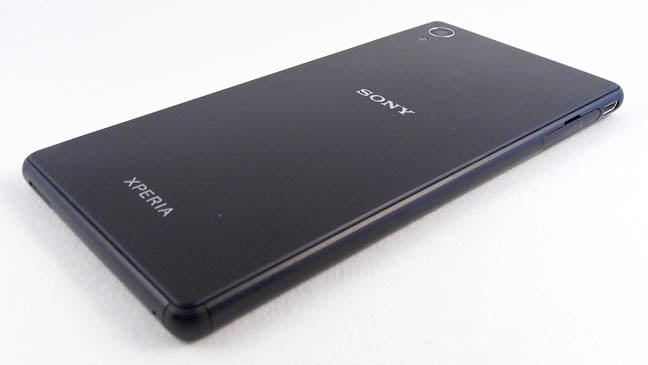 Back is plastic not glass. Not that you will notice
The cherry on the M4 design cake is the two-stage physical camera button that can be set to launch the camera and take a snap automatically. That's a very handy feature on dry land, and it lets you take pictures underwater.