This article is more than 1 year old
White Stork mates with ISS, delivers bundles of resupply joy
Japan's space truck arrives at orbiting outpost
Japan's space truck Kounotori 5 ("White Stork 5") today successfully docked with the International Space Station (ISS), bearing 4.5 tonnes of scientific kit and supplies.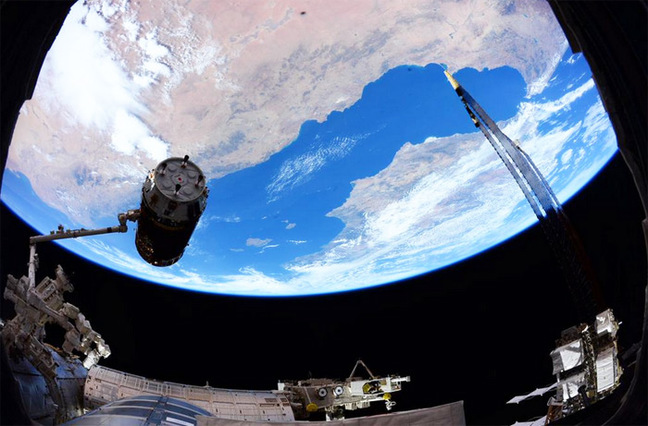 White Stork captured by the ISS's Canadarm2. Pic: Scott Kelly/Twitter
ISS Expedition 44 flight engineer Kimiya Yui of the Japan Aerospace Exploration Agency (JAXA) used the Canadarm2 robotic limb to grapple Kounotori and mate it with the station's Harmony module.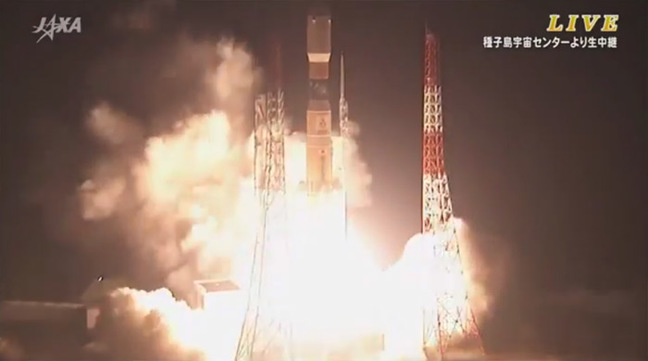 White Stork blasts off last week. Pic: JAXA
White Stork 5 launched on 19 August from Tanegashima Space Center atop a H-IIB rocket. Its science payload includes the the CALorimetric Electron Telescope (CALET), and the Electrostatic Levitation Furnace (ELF). It's also packing water and dried food for the six crew members currently aboard the ISS, who'll open the doors tomorrow and start unloading.
Astronaut Scott Kelly and cosmonaut Mikhail Kornienko are on a "One Year Mission" aloft. They launched on 27 March this year from Baikonur Cosmodrome in Kazakhstan, and are expected to return to terra firma in March 2016. ®