GSMA appoints Mats Granryd as new director general
Tele2 CEO position filled by non-exec director of noted pie vendor
---
The new director general of the mobile phone operators organisation is Mats Granryd, who will take up his new role on January 1 2016.
Granryd's appointment follows the departure of Anne Bouverot last month. Bouverot has gone to head up French security and identity solution vendor Morpho.
Granryd will be joing the GSMA from Stockholm-based Tele2, where he has been the CEO for the past five years. During his tenure he focused on value for money, customer service and transparency, rather than the fashionable trend among mobile operators to move into the quad-play strategies of TV, Broadband, fixed and mobile telephony. His strategy has seen gentle growth and a significant reduction in customer churn.
While Granryd has been the head of Tele2, the company has slimmed down its operations from 24 countries to the nine of the Netherlands, Germany, Austria, Croatia, Kazakhstan, Lithuania, Latvia, Estonia and Sweden. 53-year-old Granryd joined Tele2 in August 2010, having previously spent 15 years in a variety of roles at Ericsson, most recently as head of Northern Europe and Central Asia, and prior to that he was with Andersen Consulting.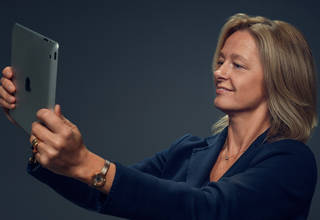 Allison Kirkby: No stranger to a bakery. In a purely corporate sense
Stepping into his Tele2 shoes is executive vice president & group chief financial officer Allison Kirkby: she takes over on September 1 with Granryd holding her hand until the end of of the year, "facilitating an effective transition process".
Kirkby has a history in a number of industries, including TV production company Shine – now part of 21st Century Fox – and was also Virgin Media's executive director of finance operations & transformation. Before that, she was at Procter & Gamble. She is a non executive director & chair of audit committee at bakers Greggs.
Until Granryd takes up the GSMA reins, CTO Alex Sinclair will be minding the shop as interim, a role he's been in since the departure of Ms Bouverot. ®