Velostrata gets you on yer bike to the compute cloud
Decouples from storage with an on-premises element
---
Hylinx and Velostrata
Velostrata's website states: "Founded in 2014, Velostrata provides software solutions focused on shattering the barriers to hybrid cloud," but this seems bull as we think it actually has come from an earlier business called Hylinx. Here's why.
Hylinx Technologies, based in Netanya, Israel, has been described as the first ever real-time cloud-bursting system. Its CEO was Issy Ben Shaul and Greylock Partners, a VC, was involved with it. (The web page mentions 2011 but that is wrong in connection to Hylinx.) Ben-Shaul tweeted about it in January this year: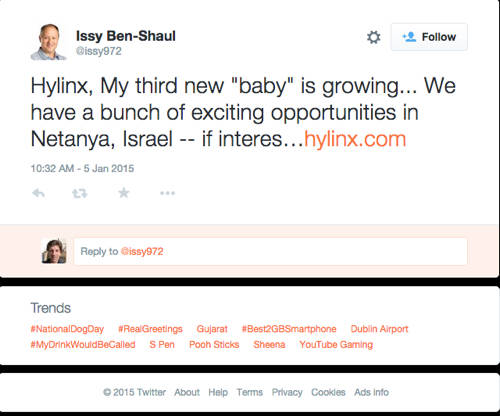 Clicking the link in the tweet gets you to Velostrata's website.
Hylinx became involved with Israel's Tmura venture funding business in April this year: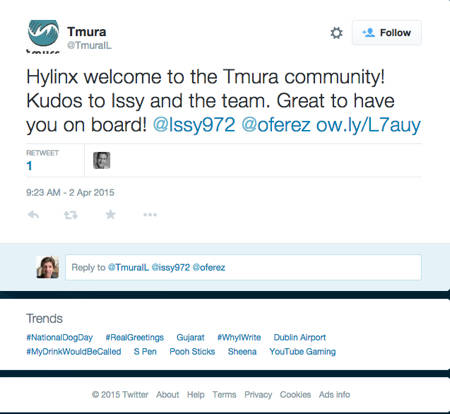 Clicking the link in the tweet gets you to Velostrata's website.
The Velostrata trademark was filed in May this year, with this description:
Providing temporary use of online non-downloadable computer software for use in managing data storage resources in networked data centres; technical consulting services in the field of managing data storage resources in networked data centres.
Implicitly Hylinx was the starting company and was renamed Velostrata in May this year. CEO Issy Ben-Shaul is one founder with the other being chief product officer Ady Degany.
Ben-Shaul, we're told, was CTO and co-founder of Actona, a WAN optimisation company acquired by Cisco in 2004. He then later co-founded Wanova, a desktop virtualisation company, acquired by VMware in 2012.
Degany came to Velostrata in June this year according to his LinkedIn profile with stints in reverse order at Microsoft, StorSimple (which Microsoft bought in late 2014), Wanova (which VMware bought in early 2012), Cisco and Actona (bought by Cisco in spring 2002).
You can see the Actona and Wanova links between the two.
Ben-Shaul said: "Our company was founded in 2014, initially with the name Hylinx. From day one, it was funded by the same investors – Norwest Venture Partners and Greylock IL partners – and the same founders, Issy Ben-Shaul and Ady Degany. On April 27 2015, the company changed its name from Hylinx to Velostrata. This is exactly the same company, and the reasons for changing the name were purely technical, related to conflict with another company's similar name and our desire to be more distinct."
"Tmura is a philanthropic non-profit organisation that receives donations of equity from Israeli high-tech companies and, upon a liquidity event, allocates the proceeds to education and youth-related charities in Israel. You can read more about this incredible organisation here," he added.
He continued: "Tmura does not invest in startups, rather, startups donate options to Tmura so the proceeds can go to a good cause. Indeed, as good citizens, the founding team and investors donated options to Tmura. We did this in March 2015, while the company name was still Hylinx."
Velostrata is headquartered in San Jose, California with R&D in Israel. Register to beta test its technology here. Check it out at booth 2624 at VMware's VMworld Conference, 30 August-3 September, in San Francisco's Moscone Centre.
The product is in beta and expected to be generally available later this year. Pricing will be announced then. ®