Caption Competition In an act of supreme kindness, we are giving you another chance to win a 6TB Western Digital Hard Drive – in this week's Vulture Caption Competition.
Last week's caption competition had the little grey cells in overdrive. The picture of a gorilla contemplating an iPhone led to lots of comments on who might have access to his Ashley Madison account, some lame attempts to ingratiate the competition sponsors, and lots of cracks equating apples with bananas. The few references to the 2001 monolith were good.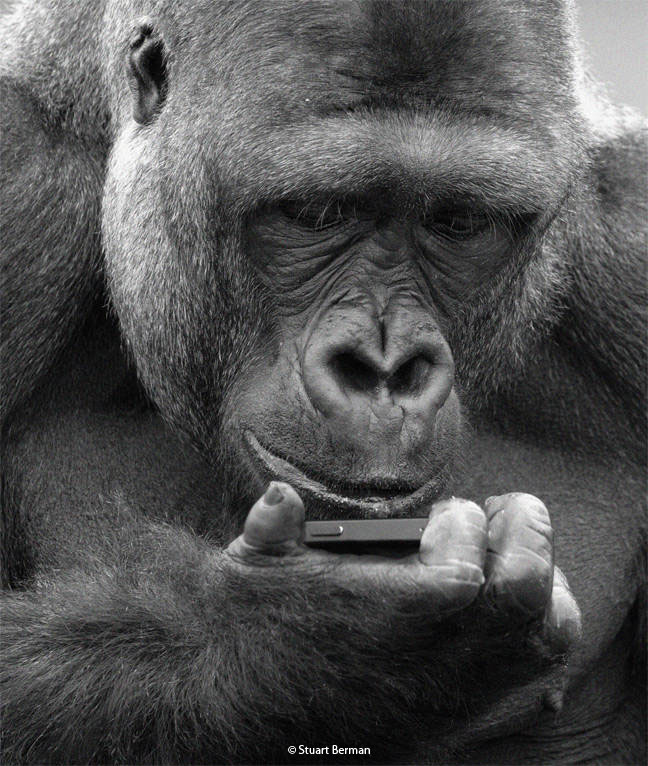 The best of the Gorilla glass jokes was arfan_ali with: "Hey, you're right! The glass is made out of Gorillas ... I can see one damn handsome one too!"
We also rather liked AbelSoul's "Nice 'phone but everyone seems to be ignoring the gorilla in the room", and the various pops at the ape being an Apple Genius – but perhaps that's from watching too many episodes of Big Bang Theory when it used to be good.
Swarrthy's "'Full of bugs' those liars! I can't find a single termite in this thing. Just shows you can't believe everything on the internet" deserves a mention, as does Necronomnomnomicon's "Remember when the Apple logo was the same colours as a Mandrill's backside?" for the ping of nostalgia.
Of course, we liked GaspardWinckler saying "Hello, editor? I'm fed up of ghost-writing Worstall's columns. I want my own byline". But it would have been far too self-pleasuring to have picked it. There is a ring of truth to DvorakUser's "They said that miniaturisation was the way of the future... Why's this one so much larger than my last one?" but it doesn't really play off the picture.
Any Hitch-hikers references are in with a shout, particularly subtle ones like +2=5's "I'm spending a year as a gorilla for tax purposes". Fun Fun's "Beyond a certain point outsourcing just is not reasonable" has a taste of bitter experience.
But the winner is ... Adam Jarvis with: "Hey, there's an Ape for that!" Because it's simple, made us smile and is very much the kind of caption we'd put on the picture. Well done Adam, even if you did enter four times. After all, we didn't say you couldn't.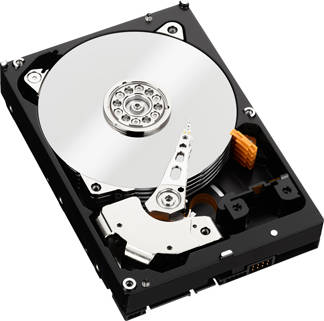 Adam wins a Western Digital Black 6TB hard drive. And now you could too.
Western Digital has a range of drives aimed at the desktop market and the Black is the fastest of the lot. This is the top-of-the-range WD drive with a 128MB cache, sustained data rate of 600MBps, StableTrac to cope with vibrations caused from the sub-woofer in a hardcore gaming system, and dual processors.
If you have a lot of cat videos, music, customer data stored off-site for back-up or just pictures of evolved Homininae, a place to chuck all that data is dead useful.
The drive has a SATA interface and the well-established Ramp Load technology which parks the heads off the disk surface to prevent stiction, and Advanced Format Technology which uses eight 512 byte logical sectors in one 4096 byte physical sector.
Now it's over to you with this week's photo.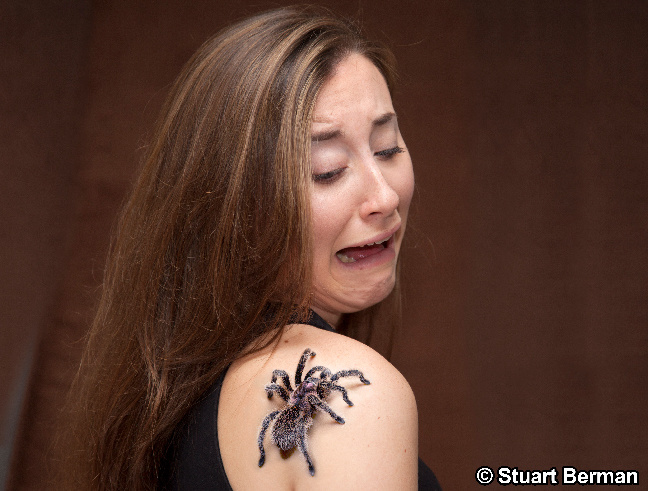 We'll restrain ourselves from comments about this week's picture – for once the jokes are your job. But keep it clean. If you want to be considered, please don't hide as an Anonymous Coward, and if you win we'll need a UK mailing address.
We'll look at how many upvotes comments get, then we'll ignore that and pick the one we like anyway.
If you want to find out more about the drive you can check out the Western Digital website and if you fall into the "I never win anything" trap or are just pants at captions, you could always just buy one.
The competition closes at 9:00am GMT, Thursday, 3 September, and the winner will be announced the next day. ®