This article is more than 1 year old
Storage boosters: Six mSATA format SSDs on test
Back-to-school hand-me-down upgrade time
Product Round-up The M.2 format for SSDs seems to be hogging all the headlines of late and the form factor may well be the future for storage for thin and light notebooks, tablets and nano-sized PCs. Yet the market is still gearing up to support it, so devices that can accommodate the format are still pretty thin on the ground, albeit improving all the time.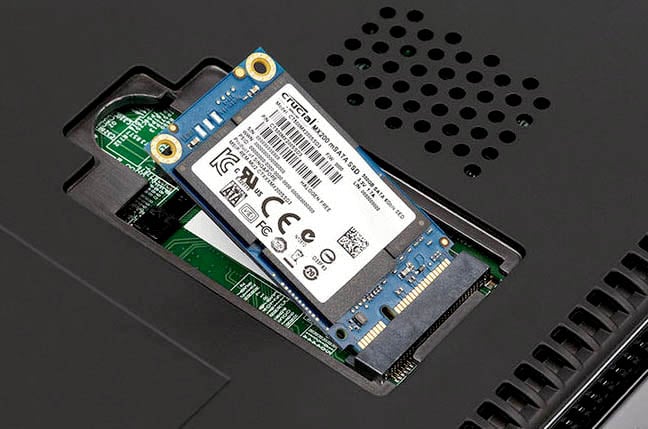 Here today, could be gone tomorrow – grab it while you can
Much more common is support for the old mSATA format and before you go thinking that it must have had its day, both Crucial and Samsung have launched mSATA versions of their latest drives. Needless to say, both companies are not known for launching products into market segments that are going to disappear overnight.
Interestingly, the Crucial MX200 and Samsung 850 EVO are the only two up-to-date drives in this round-up – all the others have been available for quite a while, but remain in the channel for the time being. That said, Plextor has recently launched the M6MV SSD (128GB or 256GB), but our efforts to get hold of one or last year's M6M (64GB to 512GB) model came to nought.
Likewise, SanDisk launched the Ultra II (128GB, 256GB or 512GB) at the beginning of the year, but its UK PR bods told us that it had no mSATA models, just the 2.5-inch version of the drives. Evidently, the mSATA gets poor-relation status among SSD vendors. Or, as a chap from Plextor put it: "it does not have marketing focus".
This probably explains why there's nothing to suggest the other players are going to be bringing newer models to market any time soon, so it looks like Crucial, Samsung, SandDisk and Plextor will be slugging it out – particularly when it comes to price/performance – where the older drives are showing their age.
Still, there are different capacities out there to suit and no doubt the odd bargain to be had among this mix of manufacturers, too. So let's see how they stack up with what could be a timely upgrade for a back-to-school hand-me-down.