Back to school: Six of the smartest cheap 'n' cheerful laptops
The usual suspects for studious souls
---
HP Pavilion x2 10-n000na

At just over £200, HP's Pavilion x2 is one of the cheapest options available if you want a low-cost device that runs Windows, rather than Android or ChromeOS. HP describes it as a 'detachable laptop', but it's essentially a tablet that comes with an add-on keyboard.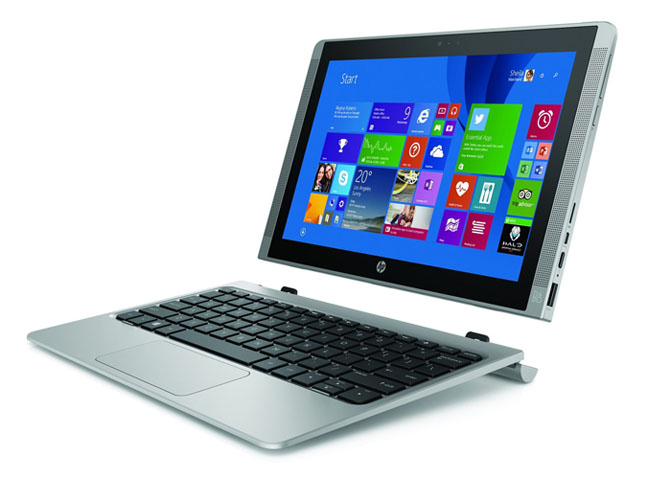 It's good value, though, with a 10.1-inch touch-screen that provides 1280x800 resolution and a bright, colourful image for streaming video or browsing web pages. It's powered by a 1.33GHz quad-core Intel Atom Z3736F processor from 2014 with a burst option that can take it up to 2.16GHz. There's only 2GB of RAM and 32GB eMMC storage, but you can insert a microSD card if you need some extra space.
Incidentally, although HP's site says only 32GB of storage, that does appear to be what remains free, out of the box. Checking the C drive showed a 51.7GB capacity, which suggests OS and recovery partition have already taken their share or HP has decided that you really do need a minimum of 64GB of storage to have a workable Windows PC, as we discovered recently.
All in all, the Pavilion x2 only produces scores of 1138 and 1495 when running the Home and Work suites in PCMark, so you probably won't be doing any video-editing on this machine, but it works fine for basic web browsing and productivity apps.

PCMark 8 benchmark results
The touchscreen controls respond smoothly and quickly, and the keyboard panel feels firm and comfortable if you need to type up some notes at a lecture. HP also throws in a year's subscription to Office 365 to save you some money as well.
The Pavilion lasted for six hours when running PCMark 8, and managed 7.5 hours of streaming video, so you'll get close to a full day of web browsing and basic productivity work at a very competitive price.