Cops in the Catalan town of Olot are feeling the effects of 2,000 confiscated marijuana plants dumped in their station's basement garage, which they reckon are seriously affecting their law enforcement performance.
According to The Local, an official Mossos d'Esquadra union complaint (in Catalan) reports an "unbearable smell" prompting headaches and a general malaise consistent with "having smoked something illegal".
A couple of pics on Twitter illustrate just how serious the dope-storage problem is, something which needs to be resolved by the provision of external weed bins, officers insist.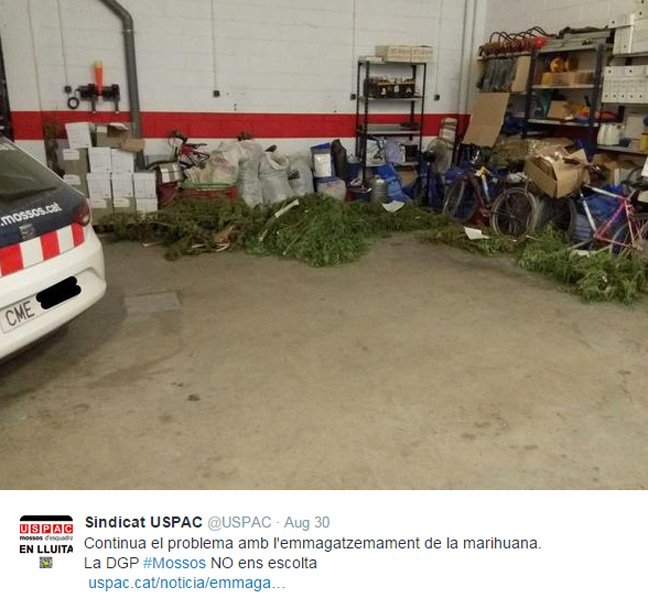 The police union complaint says of the pungent whiff of illicit high: "What will people who come to report incidents think when they enter the police stations and smell such a strong odour?" ®