An intrepid Brit has demonstrated the Right Stuff by strapping himself into an improbable but highly pleasing home-built, 54-prop flying contraption.
The £6,000 quinquaquadcopter, dubbed by its creator the "Swarm Manned Aerial Vehicle Multirotor Super Drone", uses off-the shelf 18in props and an awful lot of 4-cell LiPos.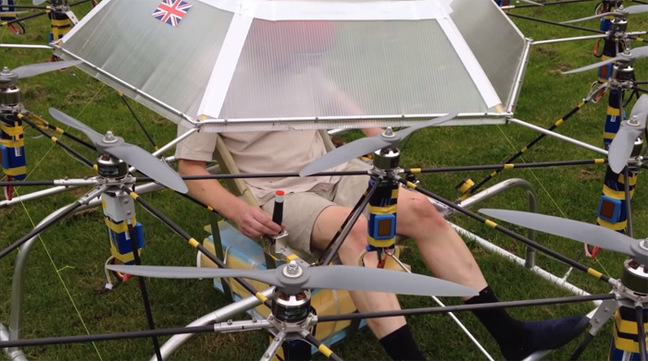 The total 22kW of raw power is deployed via "six grouped control channels with KK2.15 stabilisation, although as the explanatory YouTube blurb points out, the vehicle "has little yaw authority".
Total flight time is ten minutes, after which battery replenish time is either around 54 hours with one charger, or one hour with 54 chargers. ®