WIN a 6TB Western Digital Black hard drive with El Reg
More amusement from the message menagerie
---
Caption comp Hey, you're getting good at this. The captions for last week's picture of a woman with a tarantula on her shoulder proved popular, as it received 400 comments.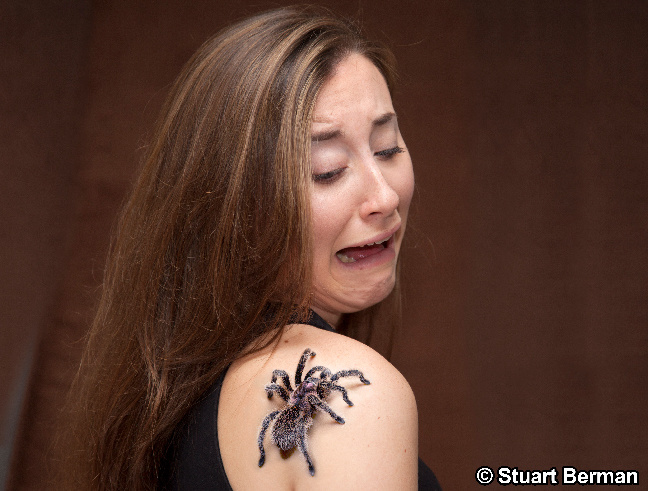 TheManCalledStan kicked it off with: "Relax! I'm a GM spider, poison been replaced with tattoo ink! So it was a butterfly you wanted on your shoulder, right?" It was the first of many tattoo comments, but with the twist that the spider was the tattoo artist and not the tattoo itself. We also rather liked Kevin Perry's: "The cover for Stieg Larsson's less than successful Girl With the 3D-Printed Spider Tattoo".
Boffin's "I told my blind date I'm a web designer, web developer and a web master. It didn't impress her much" was one of the many web comments, which ignores the fact that tarantulas don't weave webs – something we sidestepped when announcing the competition. At least it was better than the references to bird-eating spiders.
The entry with the most upvotes was codejunky with "Yikes! I stepped on a human", but like we said in the competition announcement, this isn't a democracy. When we leave it to you to choose, we get silly results like "hatstand".
Some people acknowledged that there are worse things than spiders. Steven Raith offered the spider saying "So I installed Windows 10 for you", with the lass replying "Aaaegh!". Druck gave a similar response, with the woman saying "I thought robots.txt was supposed to keep web crawlers away", one of a collection of robots.txt references.
Security is always top of mind with Reg readers, so Andrew Beardsley's "I thought the worst thing that could happen from shoulder surfing was that my passwords were stolen" deserves a mention and security breaches bring us on to John G Imrie with: "New trawl through Ashley Madison database reveales that only one per cent of members were humans". Although we think you will find the rest were bots, not spiders.
But enough of the preamble. It's time for the winner. And it's the woman saying to her beloved spider: "Oh my god, Boris! We've just been chosen to meet and greet Donald Trump". Well done to Chronos, who will shortly be getting an email from Western Digital to sort out delivery of the prize. There really is nothing more scary than having to meet a potential new US president whose name is a colloquialism for a fart.
And if you are jealous of Chronos scuttling away with a whizzy new hard drive, now it could be your turn: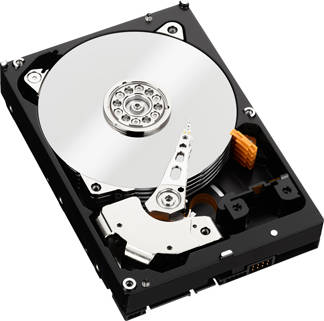 Western Digital has a range of drives aimed at the desktop market and the newly launched 6TB Black is the fastest of the lot. This is the top-of-the-range WD drive with a 128MB cache, sustained data rate of 600MBps, StableTrac to cope with vibrations caused from the sub-woofer in a hardcore gaming system, and dual processors.
The drive has a SATA interface and the well-established Ramp Load technology which parks the heads off the disk surface to prevent stiction, and Advanced Format Technology which uses eight 512 byte logical sectors in one 4096 byte physical sector.
Here's the picture. Once again thank you to Stuart Berman for the photograph.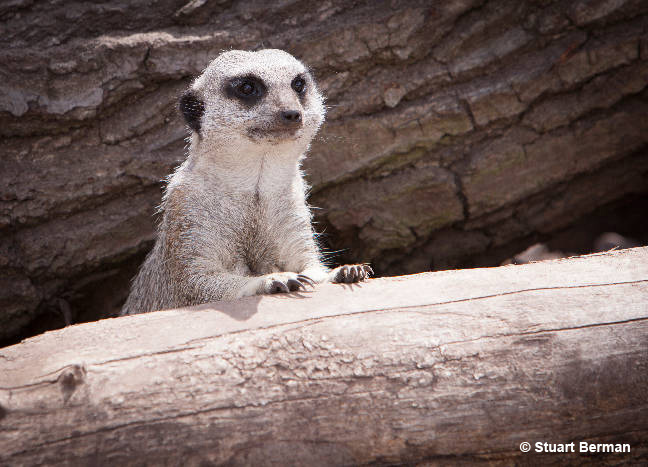 We'll restrain ourselves from comments about this week's picture, because it's a caption competition and the jokes are your job. As ever, please try to keep it SFW. If you want to be considered, please don't hide as an Anonymous Coward, and if you win we'll need a UK mailing address.
We'll look at how many upvotes comments get and then ignore that and pick the one we like anyway.
If you want to find out more about the drive, you can check out the Western Digital website, and if you fall into the "I never win anything" or are just pants at captions you could always buy one. ®
Similar topics
Narrower topics