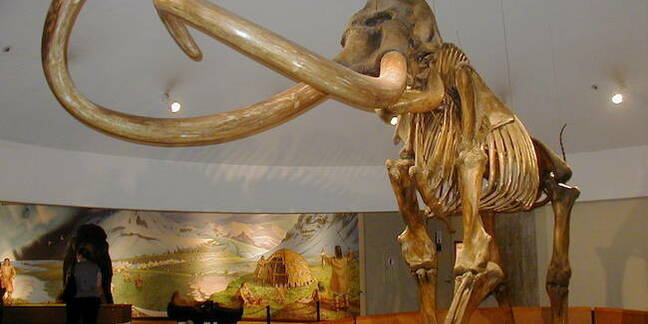 Great news for fossil followers this week, as it has emerged that a positive bone bonanza - including mammoth and bison remains - has been discovered at a development site outside San Diego.
The Ice Age fossils, understood to date back from 50,000 to 200,000 years ago, were discovered at the Quarry Creek housing development along state Route 78 in Carlsbad, according to the San Diego Union-Tribune.
Bone-furtling boffins were dispatched to the site, where they then painstakingly removed the fossils from the ground.
The find included the aforementioned bison and mammoth bones, alongside horse-oid and even turtle fossils.
Palaeontology chieftain Tom Deméré of San Diego's Natural History Museum told the newspaper that the project is extremely exciting for geology and bone science fans.
"The fossils have the potential to tell us a great deal about the climate, the environment, [and] the ecology of that time when they were living," he was quoted as saying.
"They are direct connections with the past, an ancient ecosystem that was once common here. We can understand how climates can change by studying these ancient ecosystems." ®
Sponsored: Ransomware has gone nuclear