This article is more than 1 year old
No boxy Volvo: Chilling in the S60 D3 Manual R-Design Lux Nav
Easy on the eye, nice on the backside, tough on the legs
Vulture at the Wheel Volvo has always been the marque you bought if you didn't want to buy German. That didn't change when Ford bought the brand and hasn't now that it's owned by the Chinese company Geely. This little number is a rival to a BMW 3 series or Mercedes C Class.
Volvo puts as much emphasis on the trim level as on the engines and this is the R-Design version with the 150hp, five cylinder turbo-diesel engine.
With 236lb/ft of torque to propel 2,090kg it doesn't feel as though its incredible frugality compromises the experience behind the wheel. This is a very unusual state of affairs.
While more power is always A Good Thing it's a nice car to drive and yet has the stats of 64mpg urban cycle and 79mpg extra urban to give a combined cycle of 72.4mpg.
The R-design moniker means stiffened springs, more aggressive throttle settings and a firmer ride. It's still not sports-car harsh and while Volvo might think it's dynamic it's more a safe pair of (uninspiring) hands.
It grips well and there is no torque steer from the front-wheel drive, perhaps because it is only 150hp, but mainly because it feels a little over-assisted.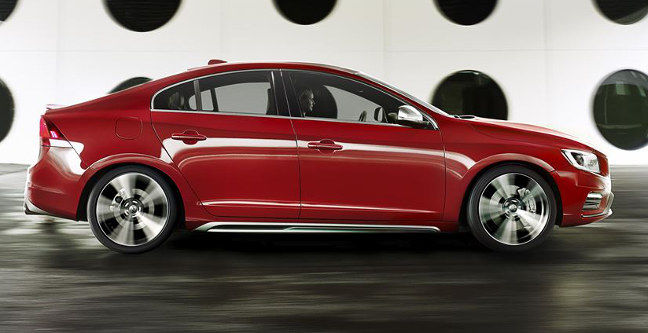 Volvo S60: Sleek and sophisticated
The driving nature resonates well with the Volvo safety halo and the test car came with the "driver support pack" which is a list of safety features; for an extra £1,900 you get Collision Warning with Full Auto Brake, Pedestrian and Cyclist Detection, Adaptive Cruse Control and Distance Alert, Lane Keeping Aid, Driver, Active High Beam, Road Sign Information Display, and Blind Spot Information System with Cross Traffic Alert.
You might argue that drivers should be aware enough to not need these features, but cyclists will know that blind spots are very dangerous places to be, so any assistance has to be welcomed.
Volvo does great seats, and the S60 is no exception. So with the Adaptive Cruse Control set and a long journey ahead it's a relaxing drive.
At this point I'm required to refer to it as a "mile muncher". Those in the back might however disagree as this is a compact executive saloon and it's their legroom which suffers.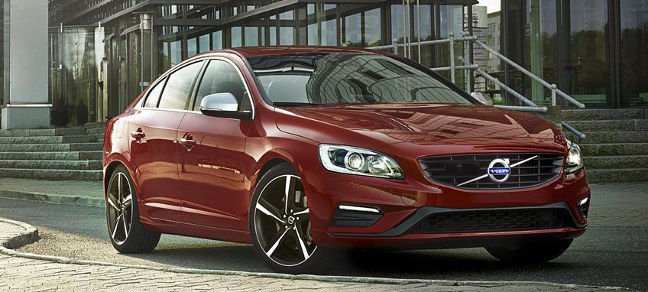 Mile muncher: The S60 takes aim at Mercedes and BMWs
Volvo also has the best user infotainment interface of any car we've reviewed here at The Register. The different themes give you a choice between luxury, sport and eco, and the graphics, well, we looked at it in detail when we reviewed the XC60.
The S60 range starts at £21,000; the D3 150 manual at £10,000 more; the car as tested is £37,120, and with the "driver support pack" being £1,900 of that, the audio £500 and the sunroof £850.
It's hard to ascribe value for money, but the highly impressive fuel consumption with great comfort make it a very good purchase. It would need more driving involvement to tug at the heart. ®

No boxy Volvo: Chilling in the S60 D3 Manual R-Design Lux Nav
The obvious choice if you don't want the default German cars. And it's a good one.
Price:
£37,120 as tested RRP