This article is more than 1 year old
Stealth service – Metal Gear Solid V: The Phantom Pain
Kojima-heavy title was worth the wait... right?
Game Theory Whether fearing negative reviews, spoilers, or to wrestle back some control on reports of how much Hideo Kojima's name appears in the game, getting a copy of The Phantom Pain to review before it shipped was akin to striking black gold in the American West.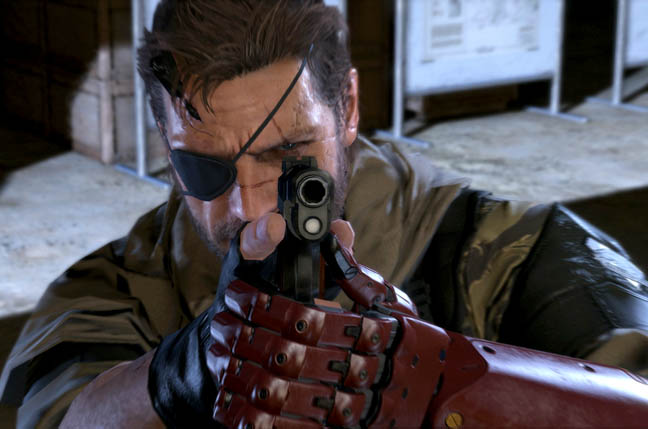 Keeping an eye out
Thankfully though, Metal Gear Solid V has proven worth the wait. In fact, I'd go so far to say that it's that next generation showstopper we've been waiting for. Every facet is so expertly crafted – has had so much time and energy lavished upon it – that sometimes all you can do is stop and wonder at it.
Director Hideo Kojima toys with the player initially, offering up a heavily narrative-based, claustrophobic intro that sets certain plot lines into motion. However, this almost on-rails section has little in common with what you'll spend the majority of your time doing in The Phantom Pain.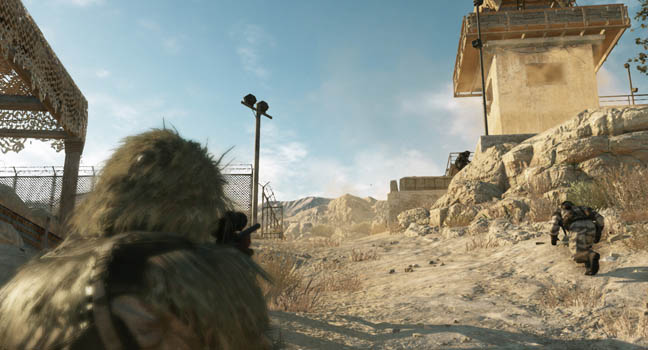 Desert storming
Take the game's initial open world area; the literal sandpit that is the Afghan desert, for example. As you might expect, its expanse is littered with a multitude of enemy bases, vehicles and soldiers, but it's how these parts work together, in conjunction with the harsh environment, that elevates MGSV above what's come before.
This is perhaps best illustrated by describing an early mission where you're set the task of freeing a PoW from a Soviet station. Your "iDroid" (Snake's handy portable PC on which objectives and maps can be viewed) provides the scantest clue as to what area of the sprawling desert you should investigate. The rest is left entirely in your hands.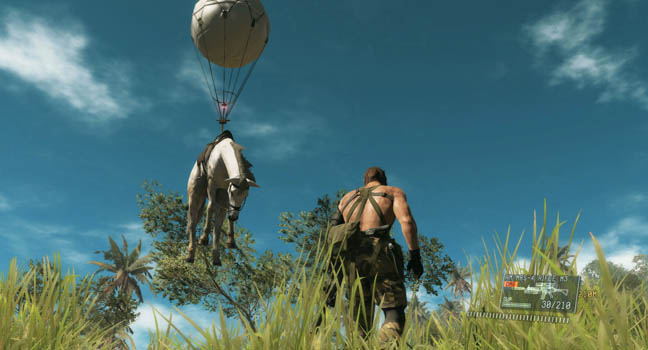 Horse droppings
By this point Snake will have been presented with a horse (named D-Horse) and so off into the desert you'll ride, with only a hint at direction and an overall objective to guide you. In my play through I decided to approach this mission stealthily, opting to skirt around any Soviet checkpoints on the road so as not to give forewarning to my enemy that Snake was in their midst.