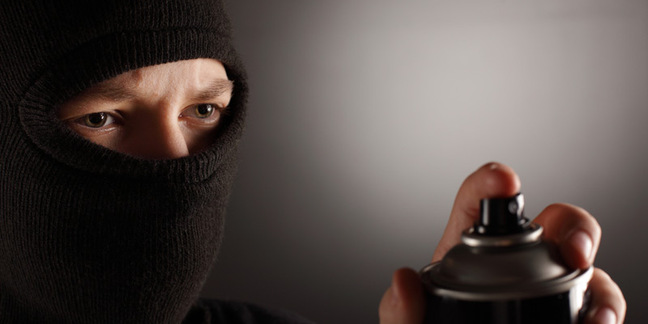 Artist Anish Kapoor has suggested the anti-Semitic graffiti daubed on his sculpture "Dirty Corner" may become part of the artwork.
The controversial construction was attacked on Sunday in the grounds of the Palace of Versailles, and now features slogans including "The second RAPE of the nation by DEVIANT JEWISH activism".
L'antisémitisme, cet enfant honteux de l'ignorance et de la bêtise s'étale sur l'œuvre d'Anish #Kapoor à #Versailles. pic.twitter.com/A0CeUaS1KS

— Xavier Alberti (@xavier_alberti) September 6, 2015
Speaking to BBC Radio 4's Today programme this morning, Kapoor said he considered the attack "personal, in the sense that I'm Jewish", and asked: "Why should anyone do such a thing to an artwork unless it's personal?"
He continued: "My job as an artist, in a way, is to attempt to fashion a work and then put it in the world and allow it to have real space in the world."
"Now, here's a work that for the second time has had this kind of assault, so I think I've made the decision ... to leave the graffiti as part of the work."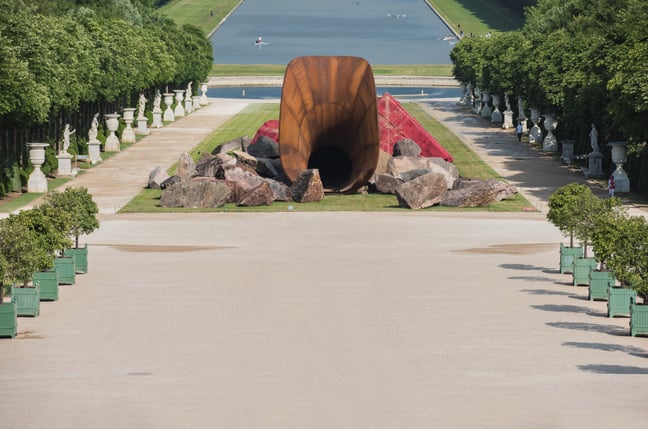 Dirty Corner. Pic: Frederic Legrand – COMEO / Shutterstock.com
Dirty Corner is known popularly as the "Queen's Vagina", although Kapoor denied he ever claimed the work represented the private parts of Marie Antoinette.
He clarified: "It's an abstract work. You know, turn a box or a vase on its side, it's about the same relationship to a vagina that would have."
Kapoor concluded by saying that were the graffiti to become part of the installation, it would be "quite an assault on the viewer". The final decision may be a fait accompli, since he suggested it might not be possible to remove the slogans.
French president François Hollande yesterday condemned the "hateful and anti-Semitic" attack, and promised to bring the perpetrators to justice. ®
Sponsored: Webcast: Ransomware has gone nuclear