This article is more than 1 year old
Sign of the telly times: HDR shines, UHD Blu-ray slides at IFA
German tech show low on product launches but big on bitching and banter
Breaking Fad This year's IFA gadget expo proved to be a chaotic platform for next generation TV technology. HDR (High Dynamic Range) gained traction, while 4K UHD Blu-ray took one step forward and two back. There were boys' toys and bluster a-plenty.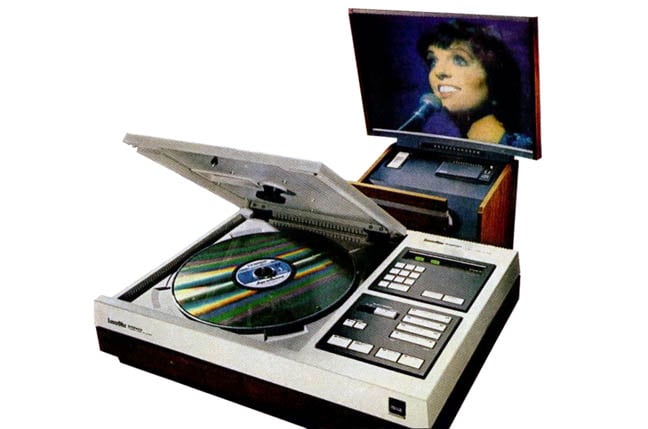 This year's 4K telly tech is not quite delivering on its promise. Plus ça change: Pioneer Laserdisc player and projector from 1982
You didn't have to go far for an HDR demo. Pretty much every TV vendor was running one. Some were simply beautiful, others more worrying.
Depending who you talked to, HDR is all about peak brightness (this from sellers of extremely bright LED TVs) or contrast and colour (opined by purveyors of OLED and projection). The viewing experiences are actually quite different. I've eyeballed plenty of both, and I think I know on whose side I come down.
While the big brand booths were as spectacular as ever, much of the fun was to be had behind closed doors, at various briefings and reveals.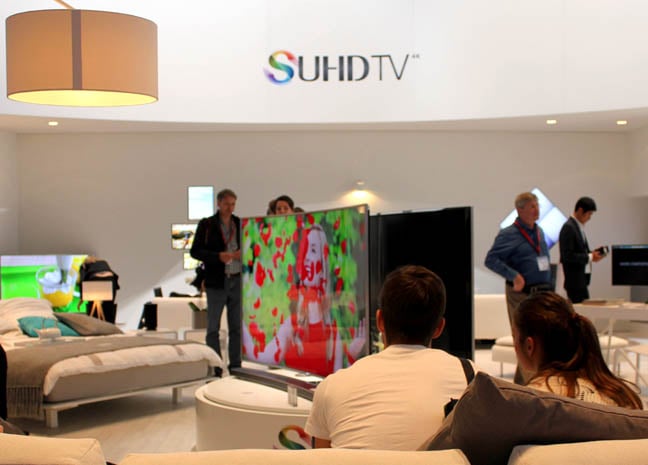 Lounging around with Samsung
On the subject of HDR, Philips (aka TP Vision) gleefully poured cold water over both OLED (not because of its peak brightness, but its full brightness limitation) and edge-lit LED LCDs ("not a good idea"), in favour of its new flagship 96 Series UHD screen which has full array LED backlighting able to deliver very deep blacks as well as searing peaks.
Veteran Philips TV guru Danny Tack says HDR is all about the nits. The incoming Philips set has a peak brightness of 1000nits, but it won't stop there. "Yes, we are looking to raise this in the future," he told me, beaming that "1200nits to 1500nits is possible."
By way of comparison, HDR-enabled OLED has a peak brightness of just 400nits. LG offered an expanded OLED line-up, including flat panels. All were displayed unlabelled in a darkened corner of its stand, presumably to emphasise their extraordinary native black level. While I had no idea what sets I was looking at, they certainly looked nice.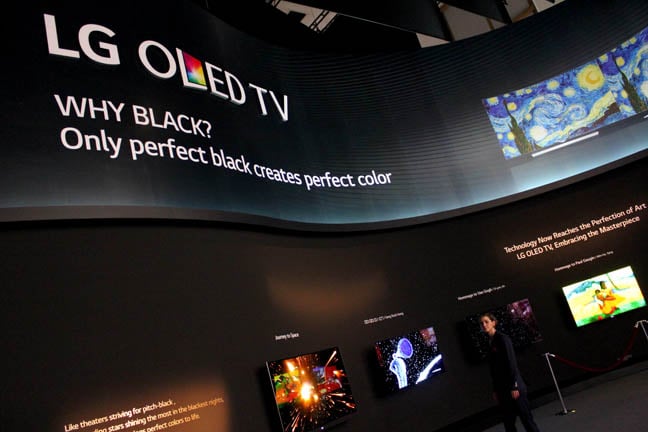 4K or not 4K? LG's OLED TVs show off artworks at IFA 2015
Of course, if you believe Samsung, LG's new UHD OLED range isn't really 4K at all, but 3K. Company boffins invited me backstage, to explain why LG's latest UHD OLED RGBW panel technology, dubbed M+, isn't actually 4K. According to Samsung, M+ panels are 2880×2160, rather than full 3840×2160. Ergo rubbish.