4K Blu-ray delay
Philips also amused with its new Ambilux TV the 65-inch 65PUS8901. An evolution of Ambilight, Ambilux utilises a circle of nine LED projectors on the back of a set to cast moving images across the wall behind. This blurry reflection of what's happening on the TV is a step change from simply splodging colours onto a backing wall, and it's certainly eye-catching.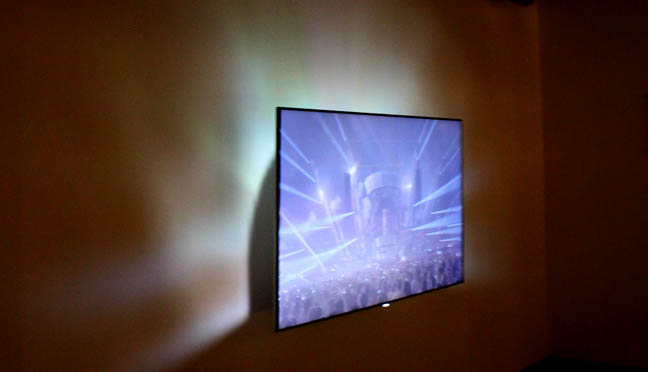 Philips AmbiLux 65PUS8901 UHD TV in action
It's also 100 per cent bonkers, not to mentioning a challenge to install, as it needs to be some 20cm from a large white wall to work. That said, I did rather love it.
A year on from its relaunch, Technics grabbed headlines again with the news that it was developing a next generation vinyl turntable. The new direct drive disc spinner aims to build on the legacy of past models, albeit with a newly designed drive motor.
Technics GM Tatsuya Itani told me that the original idea was to produce an update on its legendary SL-1200 model, but it proved impossible to source the necessary components. So instead he decided to redesign the turntable from the ground up. The project will come to market in 2016.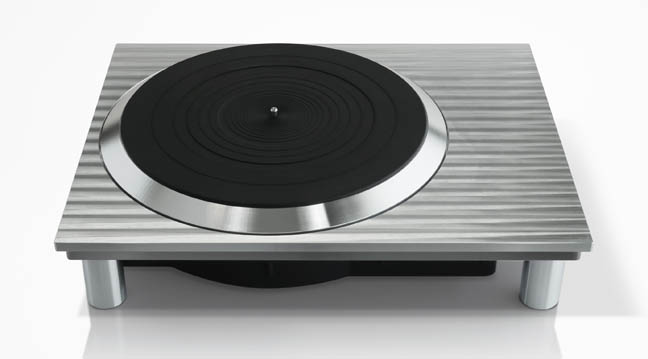 Technics direct drive analogue turntable prototype: It'll be great when it's finished... like with a tone arm
If you were hoping to see 4K Blu-ray spin into action at IFA, then you'll have been severely disappointed. There were still no working samples of the format to be had, as BDA representatives admitted the launch had now slipped to spring 2016.
When I asked if the thing would ever actually come to market, BDA board member Marty Gordon looked hurt. "You wouldn't get Fox and Samsung standing together on a stage to announce it, if it wasn't," he retorted.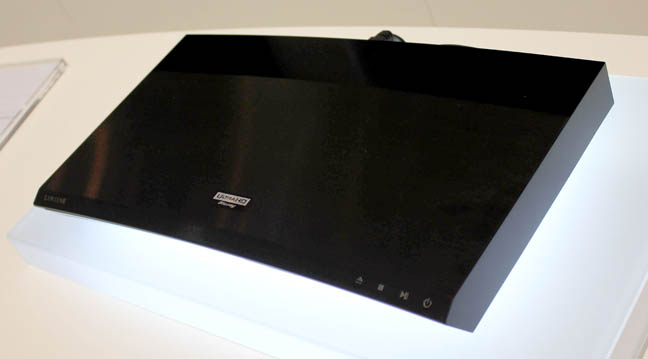 Samsung's UBD-K8500 4K Blu-ray player: it exists but you can't buy it yet
On the plus side, Samsung offered an early look at its UBD-K8500 4K BD player, a plastic sliver clearly intended for mass production.
20th Century Fox also put its head above the parapet, announcing a launch line up comprising Kingsman: The Secret Service, Fantastic Four, Life of Pi, The Maze Runner, Wild, Exodus: Gods and Kings and X-Men: Days of Future Past. That's at least two titles I'd buy.
Simultaneously, Panasonic, an early advocate of the format, took a bit of a step back at the show, saying it wouldn't be first to market with UHD BD. It did say it would jump in once the party got started though, just don't hold your breath. ®
Steve May is a veteran AV journalist and senior editor at Inside CI.
Similar topics