Nintendo plugs new prez into games console giant
Tatsumi Kimishima handed controller following death of Satoru Iwata
---
Nintendo has promoted its HR exec Tatsumi Kimishima to the role of president.
The 65-year-old – who previously worked at the Pokemon Company before joining Nintendo in 2002 – has replaced Satoru Iwata, who died of cancer in July.
Kimishima has served as director of Nintendo in America since he joined the games console maker 13 years ago.
Nintendo told investors that it hoped "to strengthen and enhance the management structure of the company following President (Representative Director) Satoru Iwata's passing on 11 July 2015".
It added that "a large-scale revision of the organisational structure" of Nintendo would kick in from Wednesday, 16 September.
Here's the new line up: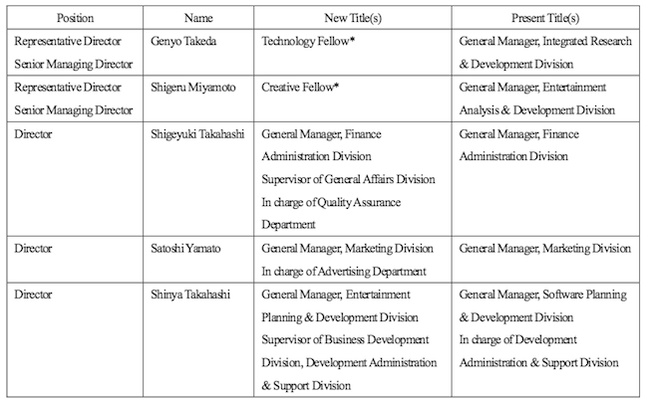 "The basic direction and strategy won't change," Nintendo's new prez told Bloomberg. "I will continue along the path set by President Iwata." ®