Hey, glassholes: Google patents movement-sensing, shape-shifting specs
You'll still need a separate device to sense movement
---
Keeping your glasses on the bridge of your nose as you move around is a problem for which Google has a solution.
The Chocolate Factory has filed a patent for glasses which mechanically alter their shape.
Much like peril-sensitive sunglasses, they monitor what you are doing and react. Unfortunately this isn't a reaction to danger – but it will be able to tell if you are running or moving in a way that might jog your glasses, meaning they will grip your head harder.
The patent envisages that a separate device, such as a wristband or phone, will determine the movement and the frame will tension itself accordingly.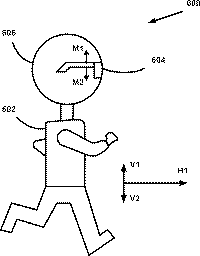 Google helpfully includes this
in its patent application
The patent names Mitchell Heinrich and Eliot Kim as the inventors and suggests that the mechanics by which the arms of your eyewear might half Nelson your noggin are piezoelectric material, which bends when a current is applied, coupled with a band containing a magnetorheological fluid.
Unfortunately, it's not little steampunk motors and pulleys.
As well as monitoring your body movement, the patent suggest that the glasses will move to match the position of your eye, "wherein the first component includes an image capture device having a field of view that includes an eye, wherein the first component is configured to determine the movement of the wearable computing device by determining a drift in a location of a pupil of the eye from information corresponding to the field of view of the image capture device".
This seems to be targeted at making sporty Google glass devices where keeping the image in the field of view is important.
Although slightly more important might be that however stable the image might be, people don't want to look like Glassholes. ®