This article is more than 1 year old
Asus ZenBook UX305: With Windows 10, it suddenly makes perfect sense
Giving the MacBook Air a run for its money
What a difference a new operating system makes. Being a laptop without a touchscreen, the UX305 felt a little out of sorts when it was launched running touchy-feely Windows 8 earlier in the year.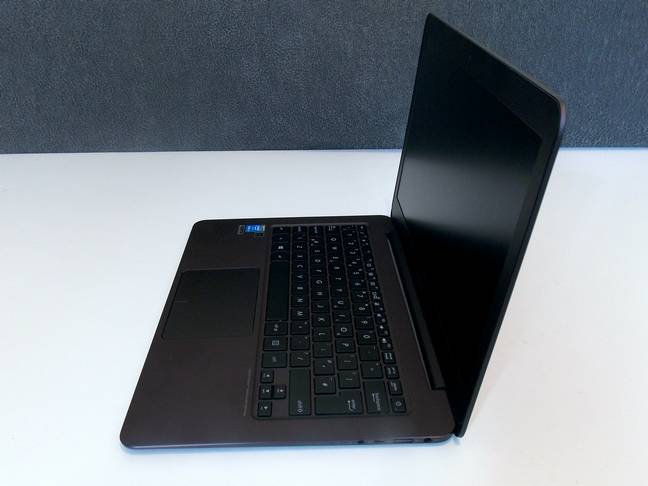 One of the best looking things it's made, according to Asus. Hard to argue. UX305 is a real beauty
But now the decidedly less schizophrenic Windows 10 has arrived, this semi-premium Ultrabook suddenly makes so much more sense.
Let's get one thing out of the way. The ZenBook UX305 is a machine you buy as much for style and portability as outright performance. The portability side of the deal isn't in any doubt. The key numbers here are 1.2 and 12.3. That's the weight in kilograms and depth in millimeters. And that's not at all bad for a laptop with a 13.3-inch screen.
It makes this Asus rather more than class competitive for a thin'n'light. Perhaps more importantly, the UX305 is thinner and lighter than the 13-inch MacBook Air. It's cheaper too, at £649 to the Apple's £849 with the same size hard drive.
To my mind, the style side of things isn't in much doubt either. In my opinion it's a lovely looking bit of kit. Asus' PR wallah told me he thought it was one of the best looking things Asus has produced. Hard to argue with the man.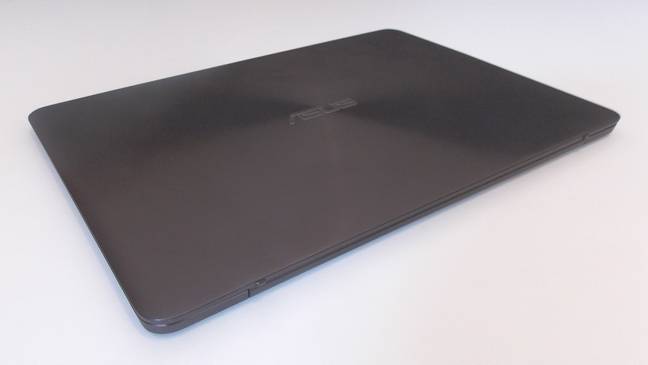 Aluminium body and trademark ZenBook swirls on the lid are the stylistic highlights of the UX305
The UX305 is encased in a rather fetching and very solid aluminium body which is painted a rather unusual dark purple colour. Officially it's called Obsidian Stone. The lid is engraved with Asus' trademark ZenBook swirls to give it just that bit of extra dash.
It feels well bolted together, too. The lid is unusually solid for something so thin and the hinge is weighted to perfection. It's not the easiest thing to open though, two hands and a fingernail are required.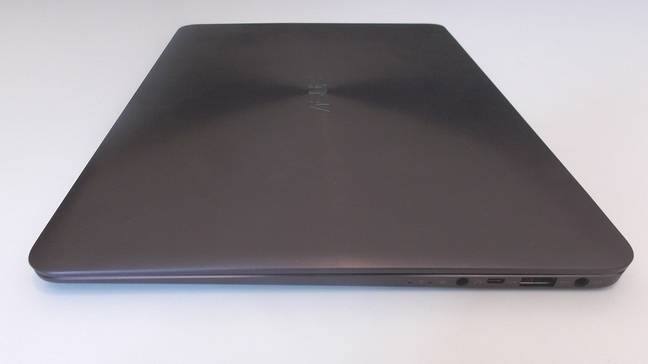 Low profile means the lid is a bit of a faff to open. Both hands and a fingernail required