IBC 2015 The annual gathering of the broadcast clans takes place in Amsterdam each September. At this year's International Broadcasting Convention, just as at IFA a week before there was UHD everywhere. But here, the focus is on production and distribution, not watching.
While 4K – and the HEVC codec – are undoubtedly everywhere, there's lots more going on, including demos of the latest tech, a conference with presentations on research that will shape the future of TV, and lots, lots more. So, on behalf of The Register I took a stroll around the fourteen halls of Amsterdam's RAI conference centre to see what we could dig up.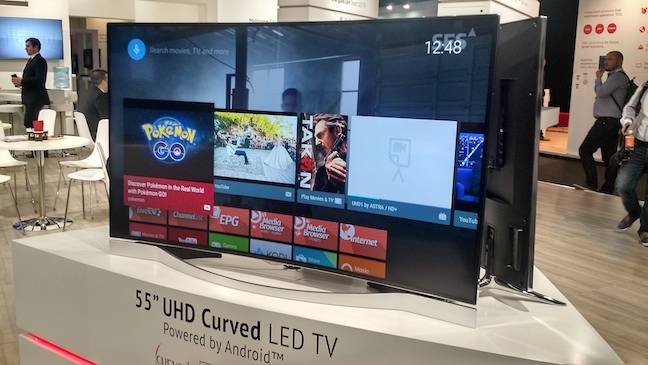 Just like IFA, there was UHD all over the place at IBC
One of the most important lessons is that when it comes to 4K, there's still a lot to sort out. While the big TV manufacturers may want you to splash out on a new set, and will be pushing HDR as hard as they can, on the production side of things, there's still no agreement on what sort of HDR there'll be.
Standards body DVB have a spec, known as UHD–1 Phase 1, which supports up to 2160p60 (2160 lines, 60 frames per second), with the potential for a wider range of colours too.
But those HDR displays everyone's talking about? Don't expect a standard for delivering HDR to consumers until next year, with services likely in 2017. If it's high frame rates you want, you need to wait for UHD–1 Phase 2, which will support up to 120 frames per second. That won't be here until 2019, because of the improvements to chipsets that will be necessary.
DVB isn't the only body involved in standards, of course. The Ultra HD Alliance also wants to certify both devices and content, to ensure people get the best possible experience. But it's not, as it explained to me in a meeting, looking at interoperability issues. In my view, that's something of a mistake, and risks a repeat of the confusion many early adopters had with HD Ready, Full HD, and HD TV.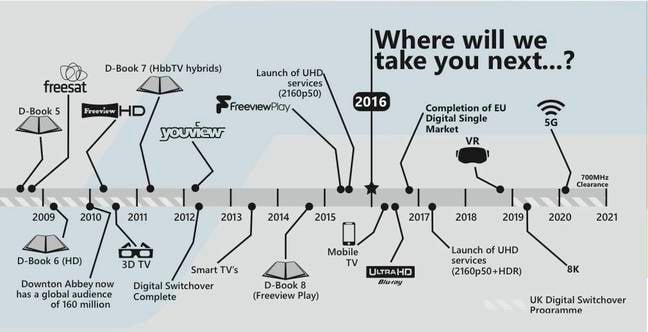 Expecting HDR on your UHD set? The DTG's timeline still has it two years away
Thankfully, the UK's DTG is planning to work with retailers to ensure that there's as much information out there as possible to help make the right choices.
Just as with 3D, the DTG's Simon Gauntlett told me, before long you'll probably be buying sets with a 4K display whether you choose to or not. So the group's UK UHD Forum has already been running 'plugfests' to look at compatibility issues.
Right now, that's not always a pretty sight. Many TVs, for example, have differing capabilities on different HDMI ports. And will we even be using HDMI for our Ultra HD? How about DisplayPort, or latecomer to the party superMHL?
In short, after a wander round IBC, I'm more convinced than ever that if you're happy with your HD TV, you should hang on to it for a few years more, before leaping into UHD.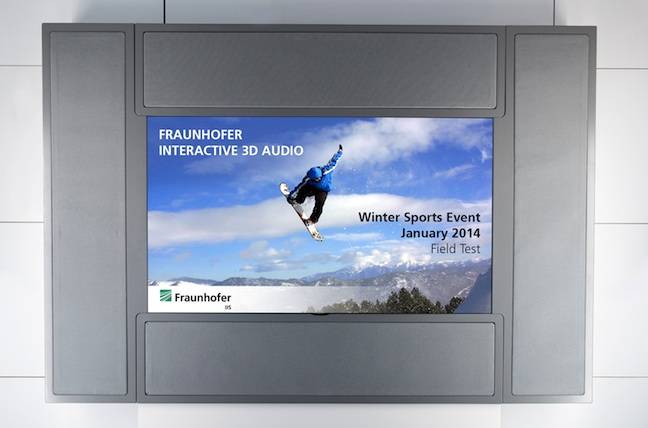 Now that's what we call a soundbar! Fraunhofer's soundframe provides 3D audio without a roomful of speakers