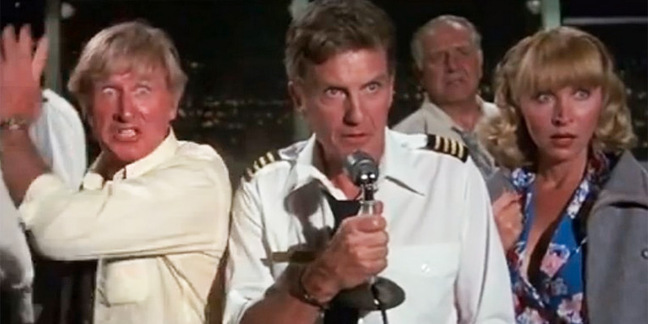 American Airlines is blaming a computer breakdown for grounding its flights across the US today, sparking chaos.
In an alert circulated in the past few minutes, Uncle Sam's Federal Aviation Administration said an unspecified IT glitch has halted all American Airlines flights traveling in and out of Chicago O'Hare, Dallas-Fort Worth, and Miami International airports.
FAA Air Traffic Alert: @AmericanAir requested a ground stop for all of their traffic in and out of DFW/ORD/MIA due to their computer issue.

— The FAA (@FAANews) September 17, 2015
American Airlines is scrambling to notify stranded passengers of the delay as well.
@abeisgreat We're working to resolve technical issues and apologize for the inconvenience

— American Airlines (@AmericanAir) September 17, 2015
The issue is likely to have a huge impact across the US, as Chicago, Dallas and Miami are all major airports, and connecting flights that travel through any of the three airports are also likely to face delays or cancellations.
Passengers are, understandably, rather upset:
I don't need a computer to tell me I landed in #Chicago. Let me off the plane! @AmericanAir

— greggellman (@greggellman) September 17, 2015
Some, however, are offering advice to the beleaguered airline:
@AmericanAir For the sake of an IT Crowd joke: "Have you tried turning it off and on again?"

— Stefania Kaczmarczyk (@stefania_kaz) September 17, 2015
It seems the American Airlines website is also experiencing issues with some online booking and search features being down.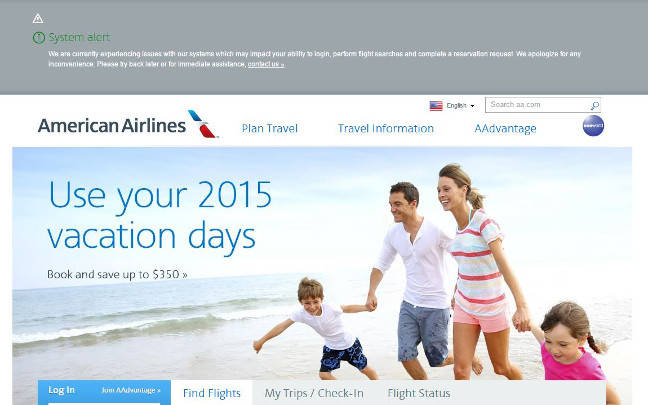 Web services also seem to be having trouble
At 1124 PT (1824 UTC) a spokesperson for American Airlines told The Reg: "We have resolved connectivity issues that led to a ground stop today at our Chicago, Dallas/Fort Worth and Miami hubs. We apologize for the inconvenience and are working to get our customers on their way as soon as possible." ®
Sponsored: Webcast: Ransomware has gone nuclear