All in all, it's just another hit in the stalls: Roger Waters The Wall
Comfortably numb in the cinema
Preview At a cinema near you on Tuesday 29th September we have Roger Waters The Wall. You may be forgiven for thinking, hasn't he done this before? Yup, he notched up the honour of the highest grossing concert tour for a solo artist when he took his revamped staging of this rock opera on the road between 2010-2013, which this film features in its entirety and more besides.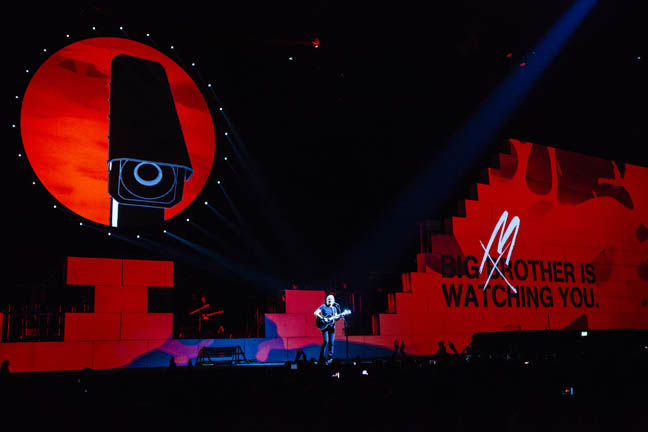 Comfortably strum
Waters penned the original album with a little help from his friends in Pink Floyd back in 1979. In the band, he primarily played bass and traded vocal honours alongside guitarist Dave Gilmour together with Rick Wright on keyboards and drummer Nick Mason. A line-up that produced the classic albums Dark Side of the Moon, Wish You Were Here and, of course, The Wall, to name a few.
When Pink Floyd took The Wall on tour in 1980, the stage show featured menacing animations (and enormous inflatables of some characters) by satirical cartoonist Gerald Scarfe, projected onto a wall that was steadily built on the stage as the show went on.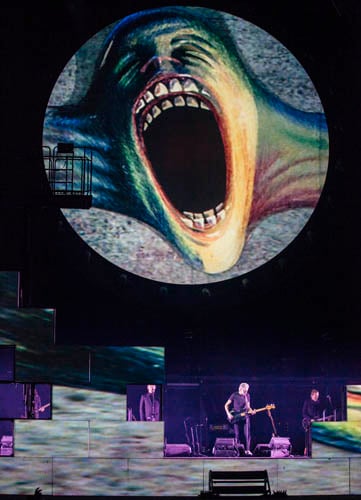 Scarfe's animations get a matte paint job to suit the bigger projection areas
In 1982, the band also produced a feature film of The Wall starring Bob Geldof as Pink, the rock superstar whose increasing insularity – building a mental wall around himself – turns him just a little bit mad. Scarfe's animations also featured prominently in this production.
So what's so special about Roger Waters' take on a project that should have 2.2 children and a mortgage by now?
The original story strongly featured elements of Waters' own upbringing, the death of his father in WWII when he was just three months old, an authoritarian school life, alienation and rebellion.
The Wall itself came out of a desire to erect a barrier between himself and the audience – something that came to mind after he surprised himself when he spat at a fan in anger who had tried to invade the stage when Pink Floyd was playing in Montreal back in 1977.
It's all personal stuff, but bringing it up-to-date for Waters' own distinctive take on The Wall in the recent tour, he expanded the concept to be a more global concern. The theme isn't so much "grumpy rock star has a break down", but something bigger, as Waters explains.
"I felt The Wall had a broader message, a more ecumenical message, a more political message, a more global message, a more anti-war message. And for all those reasons, a tour seemed like a reasonable thing to attempt. We could make all those points over and above whatever it was that I'd been trying to express from a personal point of view when I wrote the album originally."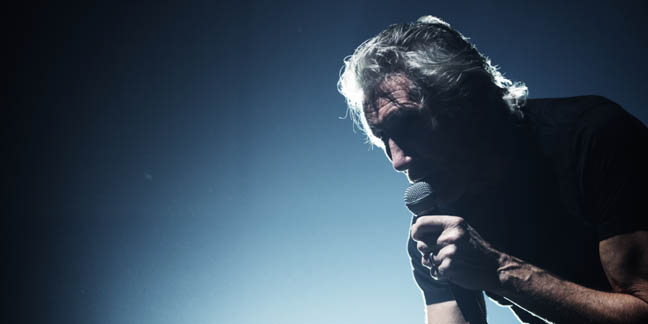 Spitting image
And if you're going to take something like that on tour, then it follows that performances would be recorded and captured on video. So if you weren't one of the four million fans who got to see the live show, the cinema presentation across the UK and worldwide at 8pm local time on 29th September is the next best thing. Admittedly, you're not going to experience the expansive stage that would feature a wall built 35ft high and 240ft wide, but you do get the best seat in the house.