All in all, it's just another hit in the stalls: Roger Waters The Wall
Comfortably numb in the cinema
Wall of sound
Although Nigel Godrich took care of the sound mixing honours for the film, the Dolby Atmos credits go to Adam Scrivener (re-recording mixer) working alongside Jacob Ribicoff (sound editor/supervising sound editor and sound designer). While I didn't detect much in the way of blockbuster-style sound treatments – some aeroplane panning and the gratuitous use of the LFE channels to get things rumbling – what was more noticeable was the spatial positioning of the various instruments.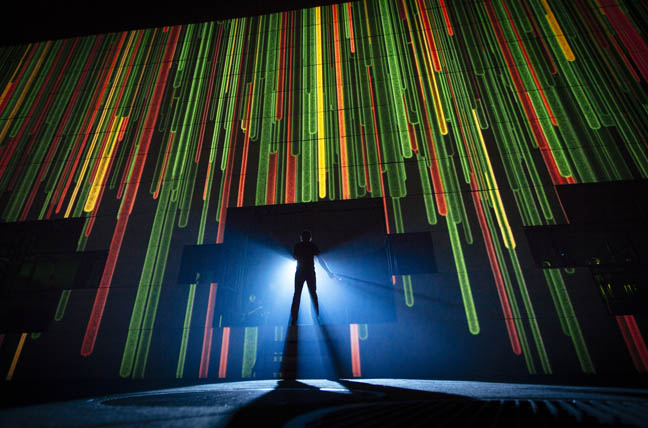 Graphic detail: 3D animations with Sean Evans at the helm played a significant part in the revamped show's projections
For instance, the guitars, rather than left and right, were also higher up in the soundfield, more 10 past 10, than quarter past nine. No doubt a different approach can be experimented with for live music, with the positioning precision of Dolby Atmos enabling instruments to be separated out from what could amount to a rather cluttered front of house stereo image.
Whatever the approach, the results are impressive, delivering an immersive soundscape that perfectly complements the lavish staging and the engaging musicianship. My only criticisms here are that the vocal level of Robbie Wyckoff, the Dave Gilmour soundalike, could have been higher – Waters was loud and clear – and I'd have like to have seen more playing, particularly some of the keyboard parts. Curiously, Roger Waters' son Harry was among those on stage tinkling the ivories and he barely gets a look-in.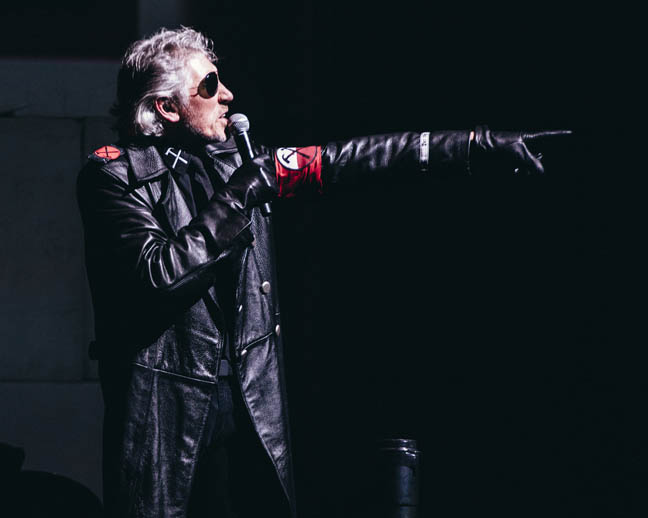 "So ya, thought ya, might like to... go to the show..." Well, now you can and see what you missed in 137 territories on Tuesday
While Roger Waters The Wall is undoubtedly a visual spectacle of gargantuan proportions, what leaves the most lasting impression is the music. Admittedly, I was familiar with album from its initial release but I don't recall listening to it anything like as much as Dark Side of the Moon or Wish You Were Here.
Yet hearing it again in the amazing clarity of a Dolby Atmos cinema, I still have the sinister yet soothing Good Bye Blue Sky, the harrowing One of My Turns and the despondent Nobody Home playing on shuffle in my head over a week after seeing the film. I've not had that sort of mental musical loop since I saw Kate Bush last year, and that was a real live concert.
Roger Waters The Wall - Full Theatrical Trailer
Yes, it does go on a bit towards the end when it all gets rather cabaret, but all in all Roger Waters The Wall is a blast, full of finely crafted rock songs and exquisite visuals that anyone with a plectrum in their pocket, a sketchbook in their hand or a tune in their head will appreciate. ®
Global cinema locations and tickets for the Tuesday 29th September showing can be found at Roger Waters The Wall with screenings across the UK at over 200 venues and at the following Dolby Atmos theatres: Olympic Studios, Barnes Picturehouse Central, London. Showcase cinemas at Bluewater CDL (Kent), Bristol CDL, Derby CDL, Batley (Leeds), Leicester, Nottingham and Wokingham (Reading).