This article is more than 1 year old
Huawei, whoa: New beau to grow Dorado dough
FalconStor software to pump up all-flash array boxes in China
Huawei is using FalconStor's FreeStor software to enhance the appeal of its Dorado all-flash arrays in China.
FalconStor, which is expanding its presence in the Middle Kingdom, is presenting at Huawei's Cloud Congress 2015, the largest IT conference in China. The two are also showing off Huawei's OceanStor Dorado2100 G2 and 5100 all-flash SAN arrays with FreeStor software.
The software will enable data migration, business continuity, and synchronous replication on the Dorado array, enhancing existing features such as remote replication and snapshots.
FalconStor CEO Gary Quinn is keen on China as a market, saying in a canned quote, "We believe our ability to modernize IT data centers with cloud and flash advancements, especially with our partner Huawei's new flash-based storage, opens up a  world of opportunities in China's marketplace and helps users solve critical IT issues."
OceanStor is Huawei's brandname for its enterprise storage offerings. The Dorado2100 G2 and Dorado5100 are dual, active:active controller arrays. The 2100 offers up to 600,000 IOPS, 500 μs access latency, and up to 3 x 2U drive enclosures with 100GB or 200GB SLC SSDs, or 200GB or 400GB eMLC SSDs. We're not told the capacity.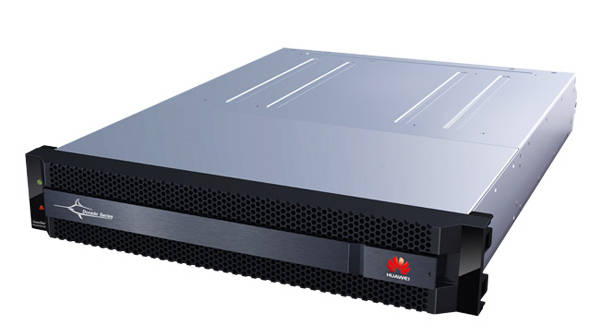 Huawei OceanStor Dorado2100/G2
The Dorado5100 supports up to four drive enclosures and 12 IO modules instead of the 2100's 2. It offers 1 million IOPS and 12GB/sec total bandwidth vs the 2100's 10GB/sec. It has an SPC-1 IOPS score of 600,052.49. There is no overall capacity information for this system either.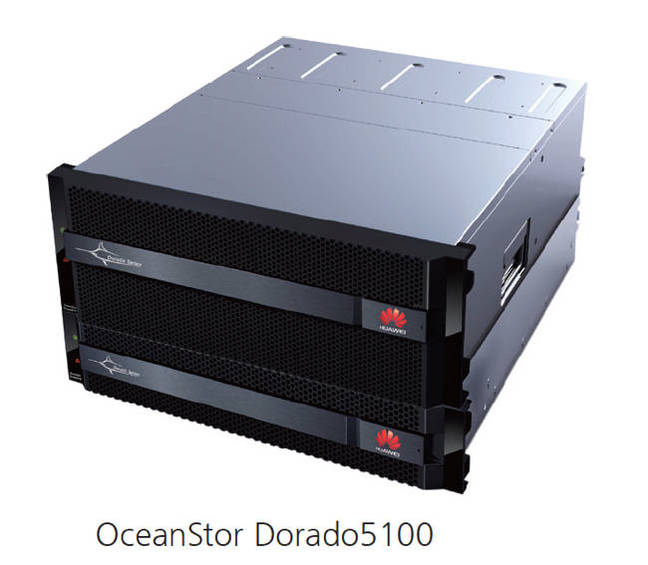 FreeStor is also available as independent software. Download a Dorado2100 G2 and 5100 data sheet here. ®