BlackBerry's phone ambitions are diminishing more than ever as the former smartphone giant prepares to launch its first pure Android phone.
Reuters reports that around 200 hardware and design staff have been laid off, following the completion of work on an Android device codenamed "Venice". It's the latest in a succession of "resource reallocations".
BlackBerry has struggled to achieve significant volumes since BB10 launched in January 2013, with only 1.1 million units shipped last quarter. The total number is shipped is probably lower than 10 million.
BlackBerry's CEO John Chen has repeatedly said that BlackBerry will only continue to develop handsets if it's profitable to do so, and that the break-even point hadn't yet been reached. Chen has shied away from committing to enhancing BlackBerry's own BB10 platform, and various indicators suggest it's now Android or bust for BlackBerry phones, with BB10 placed in maintenance mode while continuing to receive critical security updates.
BlackBerry continues to hire in its QNX embedded systems division, but hasn't advertised for BB10 developers for some time. While the company released a redesigned Passport in August, it hasn't revealed any significant enhancements to BB10 this year. Its BB10 developer program is gathering cobwebs.
Chen has also qualified a commitment he made at MWC in March to produce four phones this year. It may just be one annually.
A major commitment for BlackBerry would entail updating the Qt-based Cascades libraries essential for native BB10 development, since BB10's libraries are based on a version of Qt so old that it's no longer supported. But there's no indication of such a commitment, and it's debatable whether BlackBerry has the capacity to fulfil it any more.
Cascades was acquired along with Swedish design house The Astonishing Tribe but the founders jumped ship for a new venture called TOPP two years ago.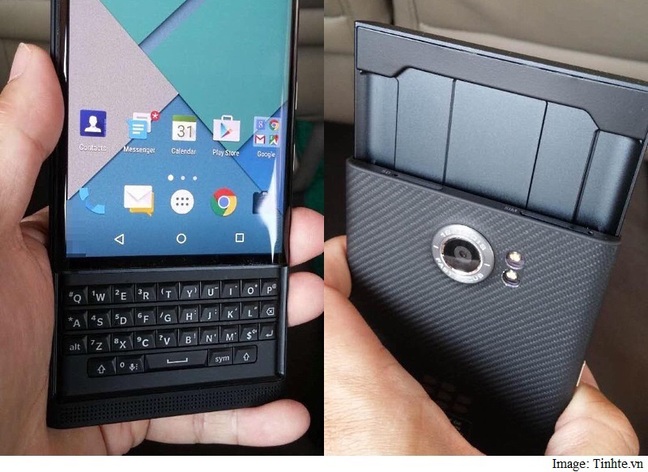 In March, BlackBerry promised to port its "crown jewels", including its distinctive keyboard, PIM apps, universal search and hub to iOS and Android, pointing to an exit strategy away from making its own hardware.
Phone blogs are awash with photos and videos of the prototype BlackBerry Android debut, suggesting a carefully managed campaign to condition beleaguered BB10 loyalists into accepting their Googley new future. Venice looks like a last hurrah for BlackBerry's hardware division – if the stylish slider fails to achieve sales, it's hard to see what future BlackBerry has in hardware.
BlackBerry is committed to break even, with $500m new sales from software this year, and is beefing up its customer base with the acquisition of its historical rival Good Technologies. ®
Similar topics
Broader topics