Guardians of the... dammit, it's crashed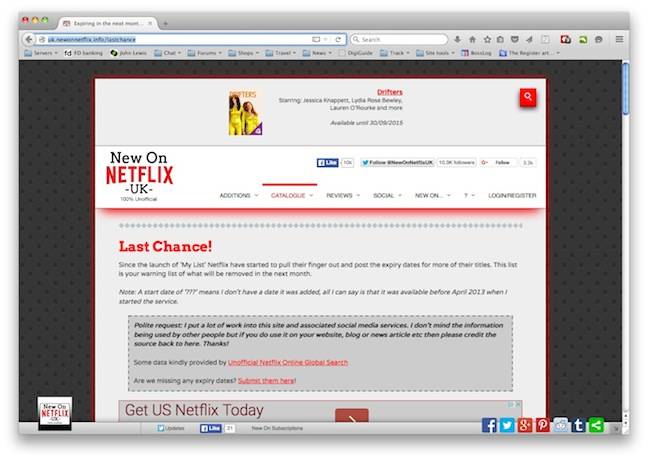 You need to rely on third parties to tell you when your favourite series may vanish from Netflix
I'm rather partial to a bit of Chris Pratt, and I treated myself to Guardians of the Galaxy on Blinkbox. It was a relatively fair price, I thought, for an HD purchase. Problem is that there's no Blinkbox app for the Roku. You can play via Chromecast, but only on the tablet version of the app (where, I imagine, you might have less need of Chromecast than on the phone version).
Just about every time I try to play that way, the connection gets lost, or playback suddenly stops. I can't work out if it's Chromecast or Blinkbox that's the problem. What I do know, though, is that it's incredibly frustrating, especially when it happens every six or seven minutes during a film. That is not, in any way, frictionless.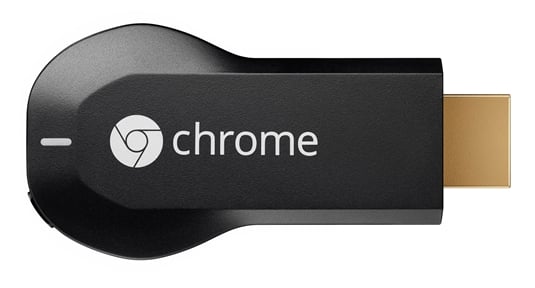 Chromecast: Nice when it works. I've never seen Guardians of the Galaxy without it crashing, though
UltraViolet to the rescue. Perhaps
Hurrah, though! An email a little while back announced UltraViolet support for Blinkbox, which means that, in theory, films you have bought that are UV enabled can be accessed via other UltraViolet services. It's the movie industry's solution to people wanting to format shift and access their films on a range of devices. So I created an UltraViolet locker, and linked that to my Blinkbox account.
I can then link the Flixster app on my Roku box to UltraViolet too, which means that instead of putting up with the creaking crappy experience of using Blinkbox with a ChromeCast, I can access my UltraViolet films on the Roku, which is connected via good old-fashioned Ethernet. Except, of course, not all films are UltraViolet enabled, and while I can get some of my Blinkbox purchases that way, Guardians of the Galaxy isn't one of them.
So, this is what modern technology has brought us to, it appears. Whether or not I'll be able to watch a film smoothly is going to depend on which studio made it. Isn't that just great?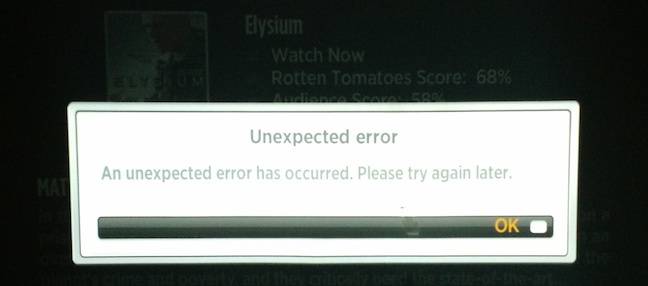 My Roku may not have expected an error. Me, however?
As someone who writes for a living, of course I believe in creators being paid for their work. But add in the experience I had earlier this week, where trying to watch Elysium via Flixster just kept telling me that a licence couldn't be retrieved, and it's very easy to see why so many people say "You know what? I'll just torrent it."
Similar topics