OnePlus 2: Disappointing Second Album syndrome strikes again
A little too 'Shenzhen Generic' for its own good
Review Nothing excites young male phone nerds like a phone you can't buy. It excites them more than the (remote) prospect of sex. Neither is obtainable, but how they want it so. They'll queue in the sun for hours just to look at something they won't be able to buy for months.
OnePlus, an offshoot of Chinese giant OPO, tried this trick last year. Not the sex, but the artificial scarcity. You could only buy the OnePlus One phone through an invitation system, and the gimmick won it some sensational publicity.
But there was more to the story than a tragic eruption of hormones. OnePlus was part of a trend that's causing major upheaval across the handset industry.
Huge leaps in component packaging, production and availability enable a nobody to knock together a respectable Android flagship with near-flagship specs – and dozens are doing just that.
Call it 'Shenzhen Generic', as many of the names are based in or near the burgeoning Chinese city that created this industry.
It helped the venture's cred that the OnePlus One was really quite good. Large but lightweight, elegant and well specced, it ran the CyanogenMod variant of Android, developed by enthusiasts, and CM gave users a distinctive and mature alternative to bloated OEM skins, along with bags of additional usability and customisation.
The price was a steal too, and no wonder – OnePlus explained that it would adopt a weird unspecified Underpants Gnome business model and didn't make any money from handset sales.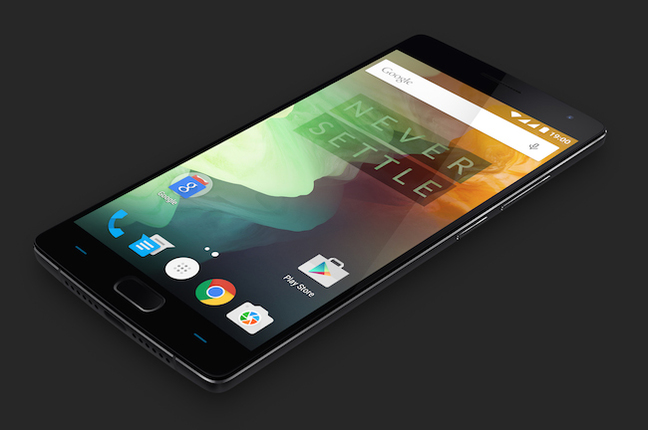 But now there's a vast range of Shenzhen Generics, all offering very competitive, near identical phones and the OnePlus no longer stands out. Some new names, like UK startup WileyFox, offer CyanogenMod-based phones, while OnePlus has dropped CM.
Worse, the OnePlus Two lacks key hardware and software features, and gave us a buggy, and at times, frustrating experience.