Feature Bill Bailey. No, no, he's not dead yet – which has been a bit of a theme with some of these articles of late – but he is dead funny. And it's also 20 years since the "part man, part troll" first started to make waves by winning the Time Out comedy award of 1995.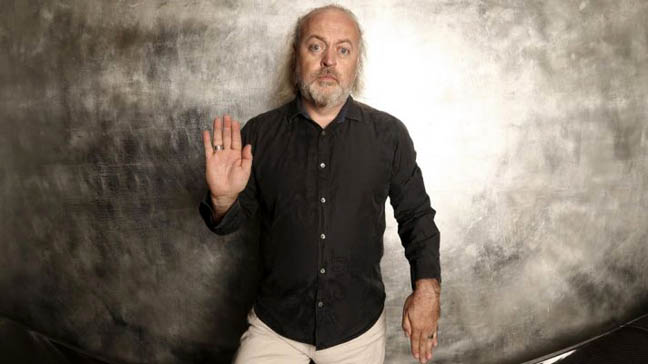 Part musician, part comedian ... part troll? Bill Bailey finds himself in Limboland at a venue near you
In the years since then, the classically trained musician and stand-up has become something of a, dare we say it, national treasure – venturing out into radio commentary, acting in both sitcoms and feature films as well as selling out the Royal Albert Hall, appearing regularly on TV and releasing many best-selling DVDs and albums.
He's also become one of the very few consummate musicians who have successfully, and hilariously, blended popular music and comedy. Or, at least, one of the very few to have done so deliberately ...
It's all been a long and entertaining trip for a Somerset boy who was born Mark Bailey back in January 1964, to parents who were both involved in the more traditional trade of medicine; his father was a doctor and his mother a ward sister.
He attended Bath's independent King Edward's school where he did well academically – gaining a hat full of A-levels, including an A in Music, as well as the nickname Bill Bailey; the latter being coined after he gave a note perfect rendition of the old music hall song Won't You Come Home, Bill Bailey? on guitar.
His ability with musical instruments also led to him joining the school rock band Behind Closed Doors, before he left and started studying for a degree in English at the University of London's Westfield College.
A life of academia seemed imminent but within the year he'd walked out of the course and begun a bizarre series of odd jobs; busking, playing the organ at crematoriums, playing with boy band The Famous Five, being a lounge pianist and then even being a door-to-door salesman. He's always claimed the latter job only ever involved selling doors door-to-door.
After appearing as a "disenfranchised owl" Bailey began to work on the new stand-up circuit of the mid-1980s, touring with rising young Turks such as Mark Lamarr and Toby Longworth. In 1984 he and Longworth formed the Rubber Bishops comedy duo, wherein Bailey began to formulate his own, unique style of laughter-making – an act based on parodies of both traditional jokes and music, the latter being delivered with skill and panache.
Bill Bailey 1997 - Comedy store
As a straight actor Bailey had already had minor parts in plays with such luminaries as Frances de la Tour and Vanessa Redgrave. His stage partner Longworth had similar ambitions, leaving the Rubber Bishops in 1989 to join the Royal Shakespeare Company. It was around this time that young Bill became the accompanist to a mind-reading dog, on the kids' TV show Motormouth.
But, as everyone knows, the canine mind-reading market is notoriously fickle and within months he was back doing stand-up.